Around this time of year, it seems like an endless array of visiting family members and bad weather make us hit the ground running to our favorite bulk shopping warehouses. Whenever we're looking for a good bargain, it just seems to make sense that 25 boxes of cereal for $30 is both practical and cheap, right?
According to Jill Cataldo of Super-Couponing, the best deals might actually be in the newspaper coupon section or at your local grocery store. To help us figure out where and how to get the best deals for the holidays -- and always -- Cataldo took some time to dispel some common coupon myths and lend us some great money-saving shopping tips.
Here's what you need to know:
1. Discount shopping is not a full-time job.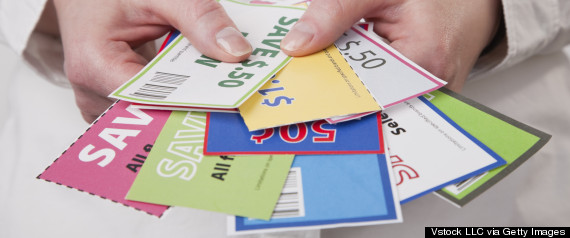 2. Buying in bulk doesn't mean you're getting a discount.
"Warehouse clubs sell you bulk under the illusion that you're saving money," Cataldo says. Instead, she finds better deals elsewhere. "I save far more money pairing rock-bottom sale prices with coupons than I would at a warehouse club." But it all depends on what you need. According to USA Today, you'll nearly always get a better deal shopping for soda, condiments, bleach, brown rice and beauty products at a local grocery store with coupons, rather than buying them at warehouse clubs.
3. But there are some exceptions.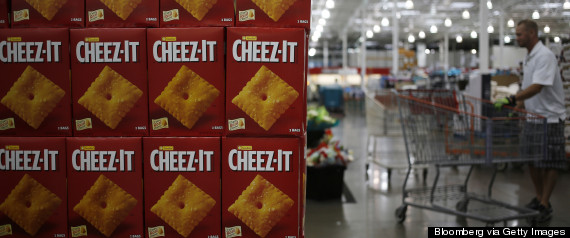 If you're in the market for super random items -- say, a bizarrely giant teddy bear or an electric chainsaw -- it doesn't hurt to browse bulk warehouses for a good deal. It's especially worthwhile if you can get a deal on membership like Cataldo once did: "Warehouse clubs like Sam's Club and Costco run subscription offers on sites like Groupon and LivingSocial each year. With the deep discounts of these deals, I did sign up for a $5 Sam's Club membership last year and a $6 Costco membership this year."
4. Deal-hunting doesn't equal hoarding.
Hard to believe, right? But Cataldo said that by shopping in cycles, she can save both money and space. "I believe one of the biggest misconceptions is that couponers have homes stocked wall-to-wall with groceries -- that's not the case at my house. Sales run in cycles, and products at the supermarket typically hit both a high point in price and a low point in price every 12 weeks. So, let's say toothpaste is on sale for $1.50 (low) and the same tube can be on sale for $2.99 (high.) I only want to buy it when the price is at the lowest point. Of course, I want to use a $1 coupon on that toothpaste, too. I also want to buy enough to last until the next time I can anticipate the price taking a dip on that product. So, if my household uses one tube of toothpaste each month, I'll try to buy three tubes. That's enough to last until the next cycle comes around. I shop this way for everything."
If you don't have much space for everything, Cataldo says to devote a shelf or two in your linen closet to stock-up storage or try using underbed storage, a storage tote in your bedroom, or kitchen soffits, aka cabinets that don't reach all the way to the ceiling.
5. Newspapers are still your best bet for good deals.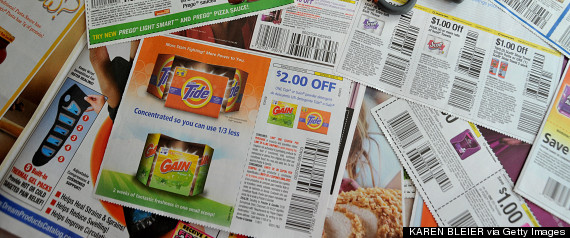 "Subscribe to the newspaper, and if you can afford to, subscribe to several copies each week," says Cataldo. "While digital and print-at-home coupons are increasing in popularity, the majority of coupon offers available to shoppers still come out in the newspaper inserts. Newspaper insert coupons [called freestanding inserts or FSIs] also hold the highest redemption rates among consumers."
6. For certain seasons, you should stock up on specific items.
Having a seasonal shopping calendar like this handy is always helpful when looking for a good deal. And as winter approaches, Cataldo says, "This is a great time to buy coffee, tea, and hot cocoa mixes. We're seeing great prices on canned soups, too. Snack items like cheeses, crackers and pretzels take a dip in price in winter as there are many sales on them -- simply because people are entertaining."
In addition Cataldo's suggestions, we also talked to spokespeople from Costco and BJ's about their most-purchased items in the winter, to create our list of what you should be stocking up on. Take a look!
Looking for the best deal before you buy? Take a look at HuffPost Coupons where we have hundreds of promo codes from brands you trust.