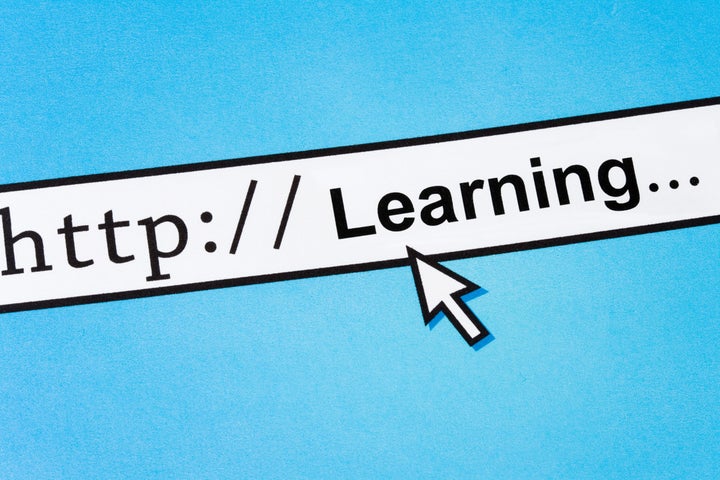 The first thing I thought when I heard about the launch of Coursera -- a tech startup partnership of big-name universities developed to provide scalable, web-based education solutions -- was that it could hold huge potential for furthering sustainable business thinking. A few days later, edX, a similarly-focused but nonprofit Harvard and MIT partnership, launched. No matter which platform you prefer, this trend in free online courses is an education game-changer with incredible potential to change business for the better. And not a moment too soon for sustainability.
What would happen if more people, not just the usual (privileged) suspects, had access to the theory, concepts and best practices that could help them become the sustainability change agents or leaders in their respective workplaces? If the finest of sustainable business and corporate social responsibility-related courses were offered free through these new online ventures, students could more easily gain new tools and perspective, and begin to re-shape the way their employers deal with today's natural resource and social responsibility challenges.
Even an introduction to systems thinking, environmental justice or corporate responsibility might lead mid-career students, for example, to positively disrupt their workplaces. Consider these fictional characters (and please excuse my lack of attempt at making up clever names!): After studying up on the operations implications of sustainability, Joe Smith, a manager at a Midwestern manufacturing company, sees new ways to decrease their use of electricity and recycle water. Susie Jones, a human resources manager within a southern school system, uses her new perspective to help teachers sustain interest and enthusiasm that, in turn, leads to their building better connections with the students in their classrooms. And, Pete Davis, a physician in an East Coast university health network incorporates his learned sustainability thinking into medication administration issues, helping him better assess whether the gases used for anesthesia could be cycled more efficiently. Now, just imagine how powerful the authentic student testimonials that result from Coursera or edX participation could be in comparison to these fictional tales!
The question is: are sustainable thinking and decision-making courses yet on the radar of either of these two new platforms? The New York Times reports that Coursera's web portal currently focuses on delivering courses in the humanities, social sciences, physical sciences and engineering. Since they don't open their "doors" until Fall of 2012, edX has not yet listed any of their specific offerings. So, there are no sustainability-related courses on tap, for now.
Yet the knowledge and curriculum for sustainable thinking in business lies ready and waiting. For example, one Coursera partner, the University of Michigan (full disclosure: I'm an alumnus) could draw immediately from its Erb Institute, which focuses on global sustainable enterprise. And edX partner Harvard University could also quickly share courses from its extension graduate program in sustainability and environmental management, among its many other resources.
The platforms are there and the content exists, but are their downsides? Would these "free and accessible" options affect the need for or benefits of undertaking the existing full undergraduate or graduate sustainability degree programs that have already been established? No. Instead, with the help of Coursera and edX, many more students will now be able to take charge of integrating some sustainability theory and best practices into their own education and work -- whether their focus is accounting, marketing or industrial design. Fancy degree or no, sustainable business change agents welcome the mix of degrees and individual course self-training, because it all combines to mean more power for the cause.
Portals like Coursera and edX are prepped to offer world-class courses that foster business minds to question, inspire, collaborate and lead sustainable change. With the business case for sustainability becoming more and more unavoidable, many a corporation should be lining up -- now -- to hire these minds. Let the game-change begin.
Calling all HuffPost superfans!
Sign up for membership to become a founding member and help shape HuffPost's next chapter