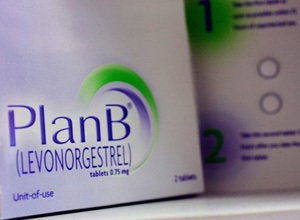 CHICAGO - The Illinois Supreme Court has dealt a blow to a rule requiring pharmacies to dispense emergency contraception.
Lower courts had dismissed claims from pharmacists who object to emergency contraception on religious grounds. Thursday's ruling reverses the lower courts, sending the case back to the circuit court.
Gov. Rod Blagojevich issued the rule prohibiting pharmacies from turning away women seeking emergency contraception, sometimes called the morning-after pill.
Mark Rienzi, an attorney for the pharmacists, says Thursday's ruling tells health-care workers they have the right to go to court if their religious views conflict with the governor's.
Emergency contraception reduces the chance of pregnancy if taken within three days after sex. Opponents consider it a form of abortion.

Related
Popular in the Community