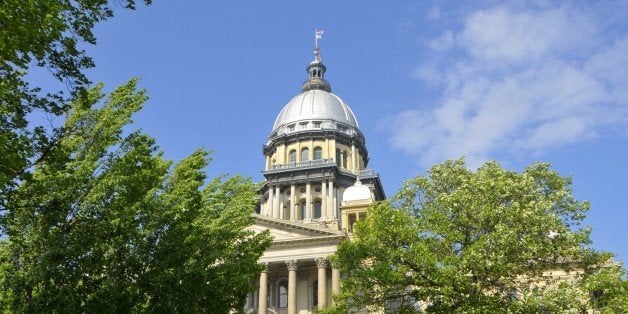 But my opinion on this matter appears to be as irrelevant as the state constitution itself, and an appellate court ruling last week ensured that paychecks will continue without a budget for the foreseeable future.
This legal battle is far from over, however, and what we've seen so far is a perfect illustration of how the political deadlock between Republican Gov. Bruce Rauner and the Democrats who control the General Assembly is spilling beyond the Capitol.
In brief, we now have the governor who has stated repeatedly that (a) state workers are overpaid and too numerous and that (b) public employee unions are corrupt insisting that those employees be paid even if there is no legal authorization to do so. We've had a case in Cook County Circuit Court in which the state, represented by Attorney General Lisa Madigan, sued Comptroller Leslie Munger to prevent Munger from issuing state paychecks. Madigan prevailed in that case.
A day later, Munger's office was in in court again some 250 miles away in St. Clair County. The comptroller was there arguing on the side of the plaintiffs -- a group of public employee unions suing to force the state to pay its employees -- in a lawsuit against Munger. Yes, the defendant was aligned with the plaintiffs.
In the St. Clair County hearing, a lawyer for the comptroller's office spoke for the plaintiffs over objections from the attorney general's office. The attorney general was there, nominally, to serve as the attorney for the comptroller's office.
The animosity between Rauner and House Speaker Michael Madigan isn't showing any signs of dialing back either, says Mark Fitton of the Illinois News Network. He reports that Rauner portrayed Madigan as the main roadblock to coming to a budget deal, while Madigan accused the governor of inserting politics into the budget negotiations. Check out a whole lowdown of the situation at the Springfield news conferences at Reboot Illinois.

REAL LIFE. REAL NEWS. REAL VOICES.
Help us tell more of the stories that matter from voices that too often remain unheard.