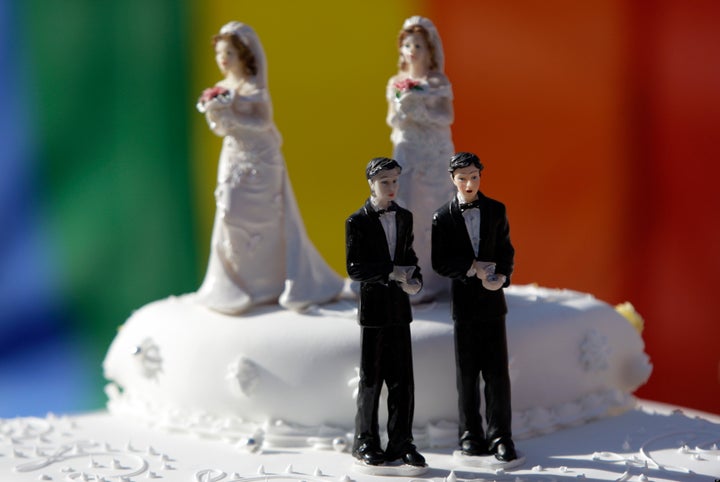 An appeals court ruled that the survivor of a same-sex marriage is entitled to inheritance as a spouse, even if the couple wed out-of-state.
Gay rights group Lamba Legal said the decision was the first of its kind at an appellate level in New York.
It's illegal for gay couples to marry in New York, but the state recognizes same-sex marriages from other states and countries.
A recent poll showed more New Yorkers than ever support the right of gay couples to wed.
The court ruled that J. Craig Leiby and H. Kenneth Rantfle's 2008 marriage in Canada was legal, and thus Leiby should be recognized as a surviving spouse.
The couple had been together for nearly 25 years.
Rantfle died of lung cancer three years ago, leaving the majority of his estate to Leiby.
Rantfle's brother contested the will, claiming the marriage violated New York law.
The appellate court found that New York has a long tradition of recognizing out-of-state marriages. The only exceptions to that rule are marriages that violate "natural law." Those violations include polygamy and incest.

"Same-sex marriage does not fall within either of the two exceptions," the judges wrote in their decision.
Senior counsel for Lambda, Susan Sommer, lauded the court's actions.
The decision "puts to rest the idea that out-of-state marriages of same-sex couples could be vulnerable to attack," Sommer said.
Related
Popular in the Community