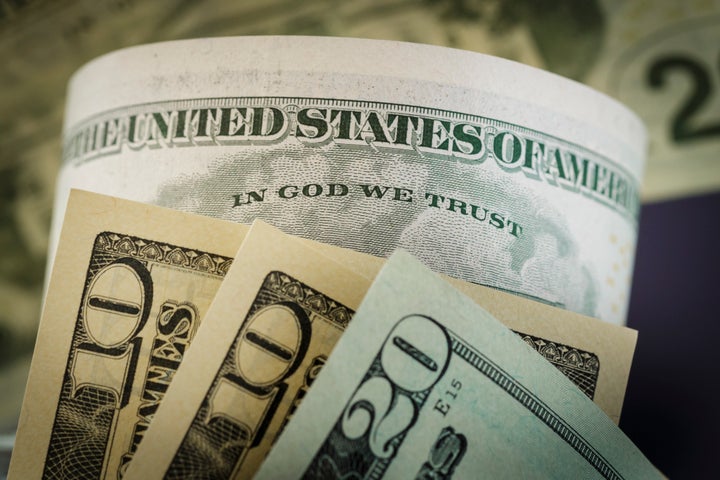 A federal court in Chicago has ruled that printing "In God we trust" on U.S. currency doesn't violate a Satanist's rights under the Constitution.
The 7th U.S. Circuit Court of Appeals ruled Thursday that the motto is not an endorsement of a particular religion but rather a phrase that "merely acknowledges a part of our nation's heritage (albeit a religious part)."
"The motto's placement on currency has the secular purpose of recognizing the religious component of our nation's history," Chief Judge Diane Wood wrote in her opinion. "And it does not affect current religious practices."
Kenneth Mayle, a Chicago man who follows what he calls "nontheistic Satanism," argued that the motto forces him to affirm and spread a religious message that contradicts his religious beliefs. Mayle also claimed the motto discriminated against adherents of religions that are not monotheistic.
The phrase "In God we trust" started appearing on U.S. coins in 1864 as a result of heightened religious sentiment during the Civil War. It was partly a reaction to Southern leaders' decision to declare the Confederacy a Christian nation. President Abraham Lincoln opposed moves to amend the U.S. Constitution to state the same, so Northern Protestant leaders settled on adding the motto to coins.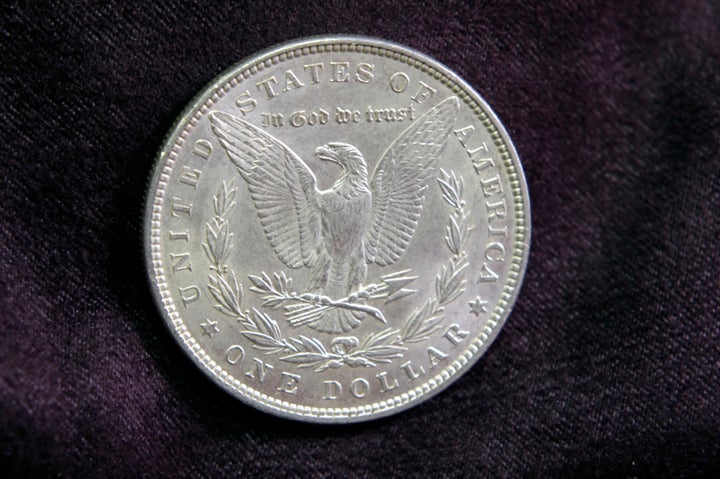 Interest in the phrase resurfaced during the Cold War, as American lawmakers sought ways to distinguish the country's religious heritage from the atheism espoused by communist countries. In 1956, Congress voted for "In God we trust" as the national motto of the United States. The motto was first used on paper money in 1957.
In a 1977 case the Supreme Court ruled that people who use U.S. currency are not advertising the national motto, since money "is generally carried in a purse or pocket, and need not be displayed to the public."
"The Cold War was at its height during the mid-1950s, and so it is just as accurate to say that the motto was placed on U.S. currency to celebrate our tradition of religious freedom, as compared with the communist hostility to religion," Wood wrote in the opinion. "Moreover, even if the motto was added to currency in part because of religious sentiment, it was also done to commemorate that part of our nation's heritage."
This isn't the first time Mayle has attempted to defend his Satanist beliefs in court. In April 2017, a federal judge in Chicago tossed out a lawsuit that he brought against an Illinois law that prohibits adultery. He claimed that Satanism encourages adultery and that the defunct law had a "chilling effect" on his relationships.
Illinois, like many other states, still has anti-adultery laws on the books that are no longer enforced. The judge found that Mayle had no grounds to sue, the Associated Press reported.
Before You Go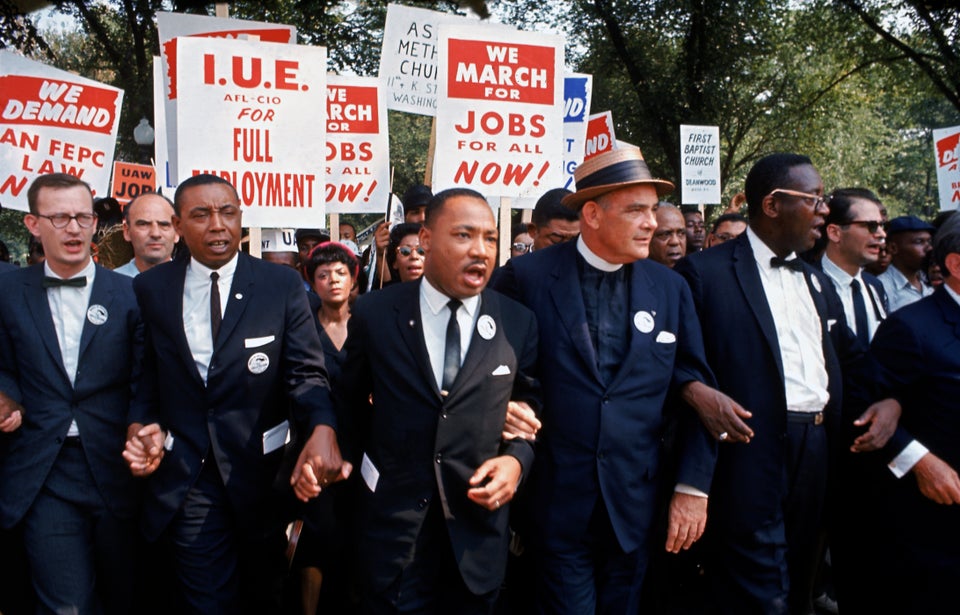 Biggest Marches in U.S. History
Popular in the Community