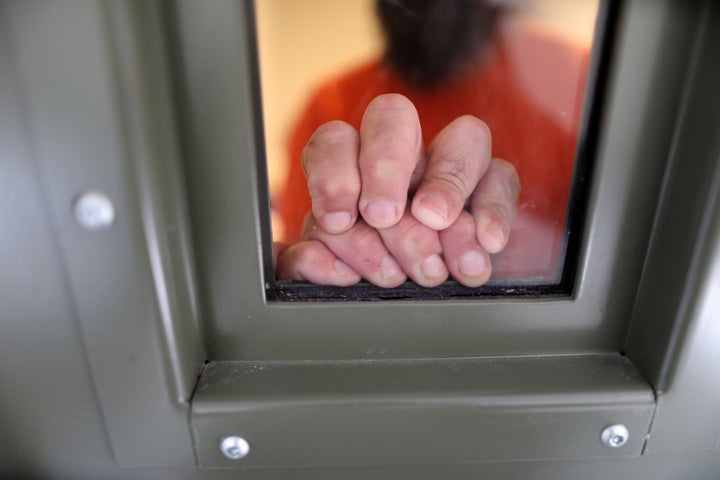 A federal judge ordered the Trump administration on Monday to halt a silent yet dramatic shift in the way the U.S. deals with certain asylum-seekers who have presented themselves at the U.S. border.
Advocacy groups, including the American Civil Liberties Union and Human Rights First, alleged in a class action lawsuit representing some 800 people that Immigration and Customs Enforcement is not following its own policies for offering parole in five of its field offices.
Rather than investigating asylum seekers' requests for parole on a case-by-case basis, ICE is issuing blanket denials and keeping people in detention for months on end, the groups allege.
The Trump administration denied it had issued a policy change, but data in the lawsuit show that from 2011 to 2013, the field offices in Detroit, El Paso, Los Angeles, Newark and Philadelphia granted parole to 92 percent of asylum-seekers. In the first eight months of Trump's presidency, that rate dropped to 4 percent.
On Monday, U.S. District Court Judge James E. Boasberg ordered ICE to "do what they already admit is required" and make individualized assessments on whether asylum-seekers should receive parole after they arrive in the U.S.
"To mandate that ICE provide these baseline procedures to those entering our country – individuals who have often fled violence and persecution to seek safety on our shores – is no great judicial leap," he wrote. "Rather, the issuance of injunctive relief in this case serves only to hold Defendants accountable to their own governing policies and to ensure that Plaintiffs receive the protections they are due under the Parole Directive."
"To mandate that ICE provide these baseline procedures to those entering our country – individuals who have often fled violence and persecution to seek safety on our shores – is no great judicial leap."
The Trump administration's practices toward asylum-seekers have dramatically affected thousands of people.
Unless an asylum-seeker is deemed a flight risk, danger to the community, or cannot establish their identity, they should in most cases receive parole, according to a 2009 Department of Homeland Security directive. That doesn't mean they're free to stay in the U.S. forever ― but it does mean anyone who followed a legal process to request asylum shouldn't be jailed indefinitely while awaiting a final determination of their status.
Ansly Damus, a former ethics teacher from Haiti and a plaintiff in the lawsuit, was twice denied a request for release on parole by the Detroit field office. Damus came to the U.S. in October 2016 seeking safety from political persecution. An asylum officer determined he had credible fear of returning to his home country and an immigration judge granted him asylum twice.
The government has appealed both times. Damus can't get out on parole while he awaits court proceedings, even though he established his identity and demonstrated he has somewhere to stay.
Other plaintiffs named in the suit have similar stories. They showed up at ports of entry to request asylum and were found to have credible fear, but wound up locked away for months regardless of whether they could demonstrate they had a sponsor with whom to live and were not a danger or flight risk. Some said they didn't even get interviews.
The shift in parole determinations is part of a broader effort by the Trump administration to keep asylum-seekers away, immigrant rights advocates believe. They point at the administration's work to narrow grounds for relief and the recent practice of separating families if they cross the border illegally so they can be prosecuted, even if they request asylum.
"I think this administration has taken a step-by-step approach to eroding all protections for asylum-seekers. We think a lot of it goes to making it hard for asylum-seekers to come here to deter them," said Stephen Kang, an attorney with the ACLU Immigrants' Rights Project.
"Instead of treating them with the humanity that our laws require ... we instead do things like lock them up, make it harder for them to access due process and get a fair hearing of their claims," he said.
Before You Go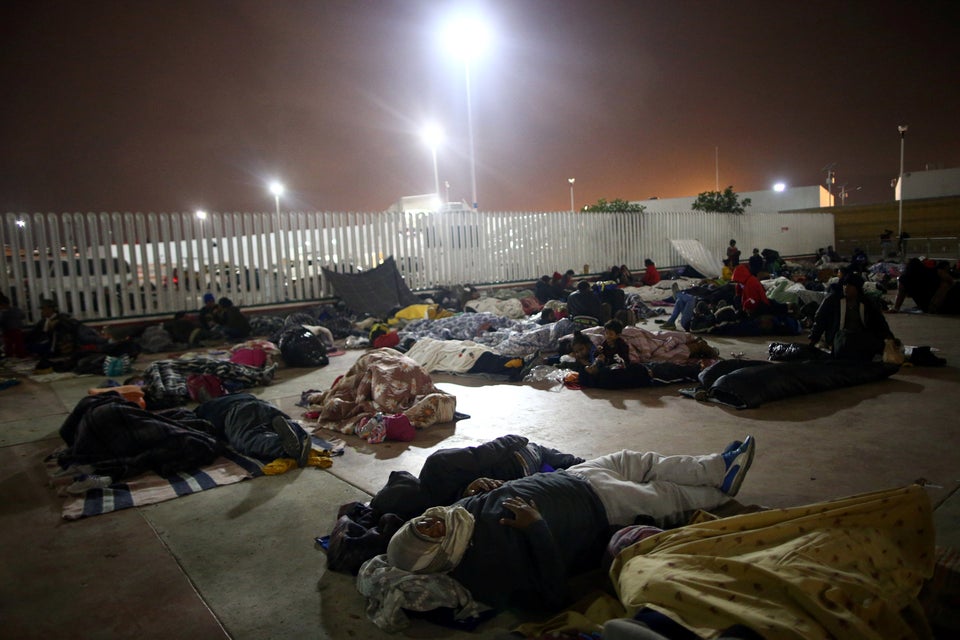 Migrant Caravan
Popular in the Community