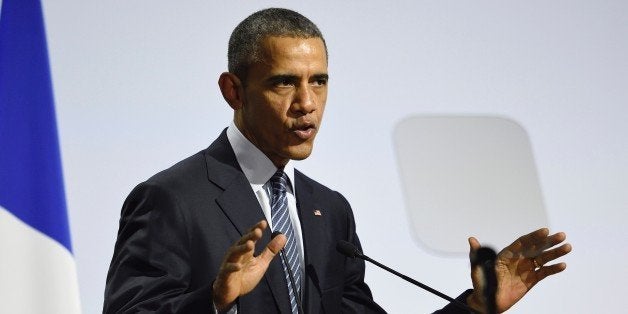 Deportation -- a word that so many aspiring Americans fear. A recent court decision dealt a disappointing blow to nearly 5 million immigrant youth and parents who are seeking relief from deportation. Including up to half a million Asian Americans and Pacific Islanders, this ruling continues to block President Obama's expanded immigration-related executive actions and highlights the drastic state of our broken system. The ruling is also a clarion call for renewed vigor in our fight to attain stability and security for hard-working immigrant families who call America home.
In November 2014, President Obama expanded the Deferred Action for Childhood Arrivals (DACA) program, providing deportation relief for additional immigrants who arrived in the United States as children. A new program, Deferred Action for Parental Accountability (DAPA), would have provided the same deportation relief to certain parents of U.S. citizen and lawful permanent resident children.
Earlier this year, a federal district court halted these programs after they were challenged by a lawsuit from Texas and 25 other states. When the U.S. government called on the Fifth Circuit Court of Appeals to implement the programs, the Asian & Pacific Islander American Health Forum joined more than 150 other organizations in support of the administration's actions.
The recent court ruling underscores how unjustly millions of lives are being held in limbo. Those who care about equity for these communities are called to act to ensure that hard-working, tax-paying families striving to build better lives for themselves are not left behind in ways that are so vital to their livelihoods. In the health equity community, we see the stark disparities that immigration status has on access to quality, affordable health care.
Access to such care improves not only individual lives, but also the well being of entire communities. Yet many of the individuals currently eligible for deferred action are excluded from coverage from the Affordable Care Act, Medicaid and the Children's Health Insurance Program. An archaic five-year bar on coverage also blocks lawfully present immigrants from public health programs for five years after they get their green cards.
We know all too well as health care advocates that lives are at stake and that there are solutions that we can work on together now to advance health equity.
In the current Congress, the Health Equity and Access Under the Law (HEAL) for Immigration Women and Families Act of 2015 has been introduced by Rep. Michelle Lujan Grisham of New Mexico. The HEAL Act would remove political interference and restore coverage under public health programs to lawfully present immigrants who are otherwise eligible eliminating the five-year bar. It would restore access to public and affordable health care coverage for persons granted deferred action, and Medicaid eligibility for migrants from the Compact of Free Association (COFA) jurisdictions -- the Republic of Palau, the Republic of the Marshall Islands and the Federated States of Micronesia -- who, despite being free to work and live in the U.S. without restriction, have been ineligible for coverage under federal law since 1996.

In each of the past several Congressional sessions, these measures have also been put forth in the Health Equity and Accountability Act (HEAA). The HEAA, introduced by the Congressional Tri-Caucus (made up of the Congressional Black Caucus, the Congressional Hispanic Caucus and the Congressional Asian Pacific American Caucus), is a comprehensive bill to eliminate health disparities and improves access to care for the nation's diverse and underserved communities.

Now is the time to push these measures to the finish line and help bring some security to many whose lives continue to remain in the balance. The Obama Administration plans to ask the Supreme Court to review the decision on the deferred action programs.
This move cannot come quickly enough. While the case is tied up in the courts, we must continue the fight for equity for immigrant families on all fronts. The health and prosperity of our country depends on it.
Popular in the Community