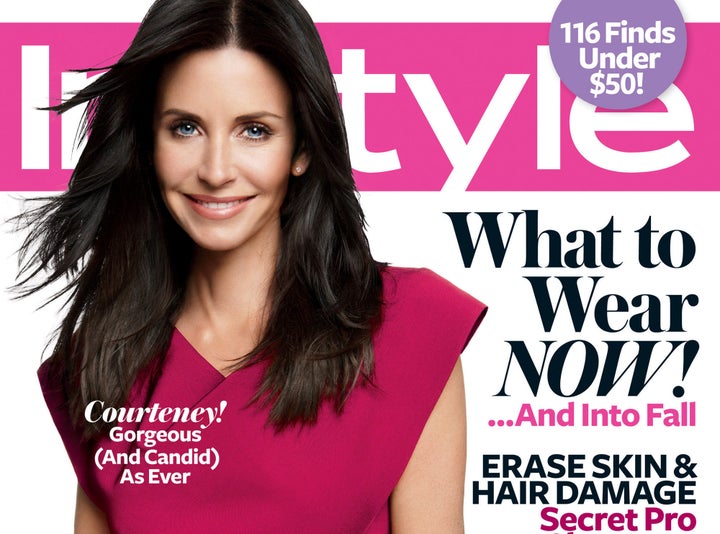 Courteney Cox is on the cover of InStyle's August issue, and she opens up about Botox, marriage, therapy and more.


On Botox: "Aging gracefully is one thing, but trying to slow it down is another. Sometimes I use Botox. Compared to most, I use it very sparingly. One time I did too much, though. I feel weird if I can't move my face, and that one time I overdid it, I felt trapped in my own skin. I don't have a problem with any of that stuff; if it makes you feel better about yourself and it's done properly, then fine."

After 14 years together, how do she and husband David Arquette stay connected? "We have fun together and separately. We each have all the freedom in the world, which makes for a very comfortable relationship. It's easy for people to just coexist, especially when you have such different interests and work lives. You have to make an effort to stay connected, and that's something we work at."

On how they do it: "We've done couples therapy in the past. We're not lazy about our marriage.. "We have the same arguments we've had for years."

Was there a moment in her career when she almost gave it all up for something else? "No--although there was a time when my dad thought I should get out. It was right before I got Friends, and I probably had a month to go before I was completely broke. I used to add up all my money in the bank and divide it by months or weeks depending on how bad things were. At one point my dad called me and said, 'You have always been a great salesman. I think it's time you come home and sell swimming pools.' I don't think I would ever quit acting, but there are other things I am interested in. I wanted to be an architect, and I wish I knew more about landscaping. I think I'd be a good therapist too. Maybe I could start a little group therapy thing."
For more pick up InStyle's August issue on sale July 16 or go to InStyle.com.
Popular in the Community