You may remember Courteney Cox from such '90's hits as "Friends" and "Scream" (1, 2, 3 and 4), and although she had a definite career high in those days, that doesn't mean she's slowing down anytime soon. As the Alabama-born brunette beauty turns 48 today, she's still stylishly stealing the spotlight as one of Hollywood's most lovable and in-demand actresses -- her hit show "Cougar Town" is one of the most watched comedies on tv.
And speaking of cougars, Cox has a totally enviable physique (much like her BFF Jennifer Aniston) that she isn't afraid to show off in body-hugging cocktail dresses and flattering red carpet gowns.
Take a look through the slideshow below to see how Courteney Cox's style has transformed over the years.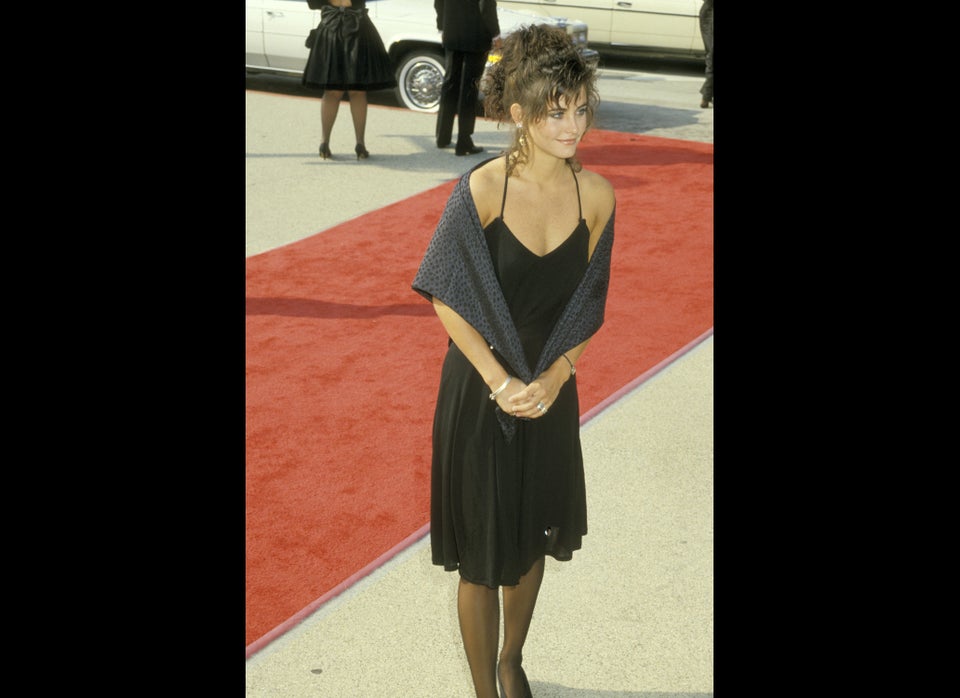 Courteney Cox's Style Evolution