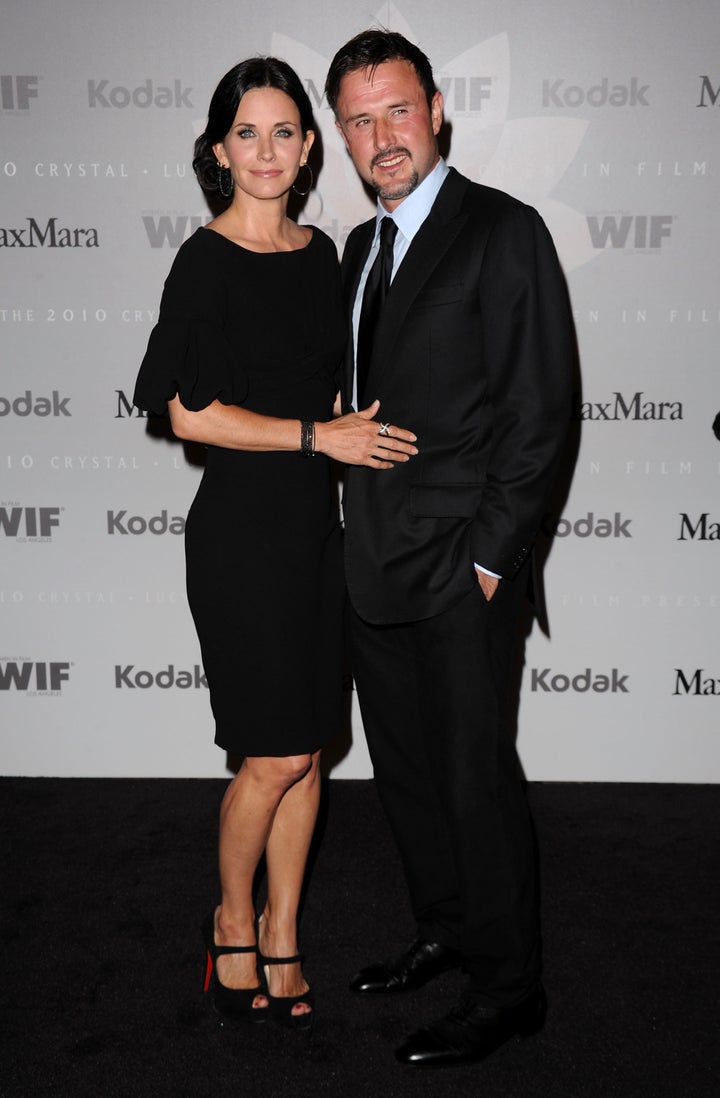 Perhaps her role in "Cougar Town" is a natural fit. But then, there's something much sweeter about Courteney Cox.
There was no one huge reason for the split, Cox said. "I just had a moment of looking at our relationship, and there wasn't anything in particular , but it brought up a lot of stuff," she told the magazine. Arquette wasn't able to look at it so philosophically, with his drug use, sex with another woman and breakdown on Howard Stern's radio show as proof. Not that Cox blames him.
"You can't really get mad at David because he's not a malicious person," she said. "He was dealing with things the best way he could. And don't get me wrong, he was on a show for entertainment. David is smart, and David is also a showman. He knew what he was doing... I don't know what's going to happen, but I don't think he'll be doing more Howard Stern any time soon. He's not out to harm. But I'm his biggest protector. I can't help it."
During that Oprah appearance, Arquette revealed that, before their separation, Cox told him that she "didn't want to be his mother anymore." Cox reflected something similar, telling Harper's that she was "his biggest protector."
That may be in part because she's seven years older than Arquette, something of which she's always been aware.
"I thought I had always been a little bit of a cougar with David," Cox said. "I don't find the whole cougar word that offensive. And also, a cougar is someone who takes care of herself and goes out with younger guys. She doesn't need a man to take care of her."
But will a rehabbed David mean a fresh start??
"We loved each other so much, and if anything I feel like we've been extremely successful at marriage. If it doesn't work out, I will have huge waves of pain about failing in that department. But right now I don't have that because I don't know what the future holds and I guess because I have strong feelings for him."
PHOTO: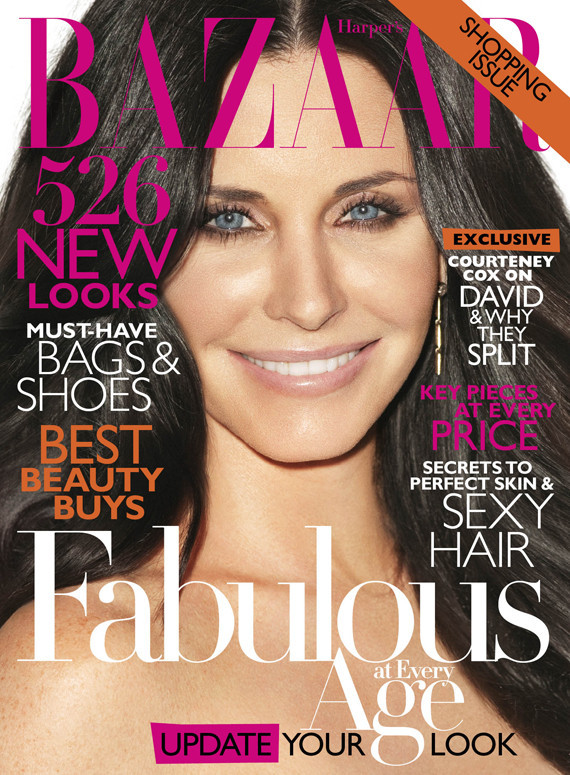 REAL LIFE. REAL NEWS. REAL VOICES.
Help us tell more of the stories that matter from voices that too often remain unheard.