Courtney Bonnet knows how to manage mischief.
Upon moving into her new home, the librarian and mother of two was faced with a "dark, dirty storage space" under the stairs, she told HuffPost. But all that changed with the wave of a paintbrush and a wand, as Bonnet quickly transformed the space into a hideout of magical proportions.
Just swing open the door...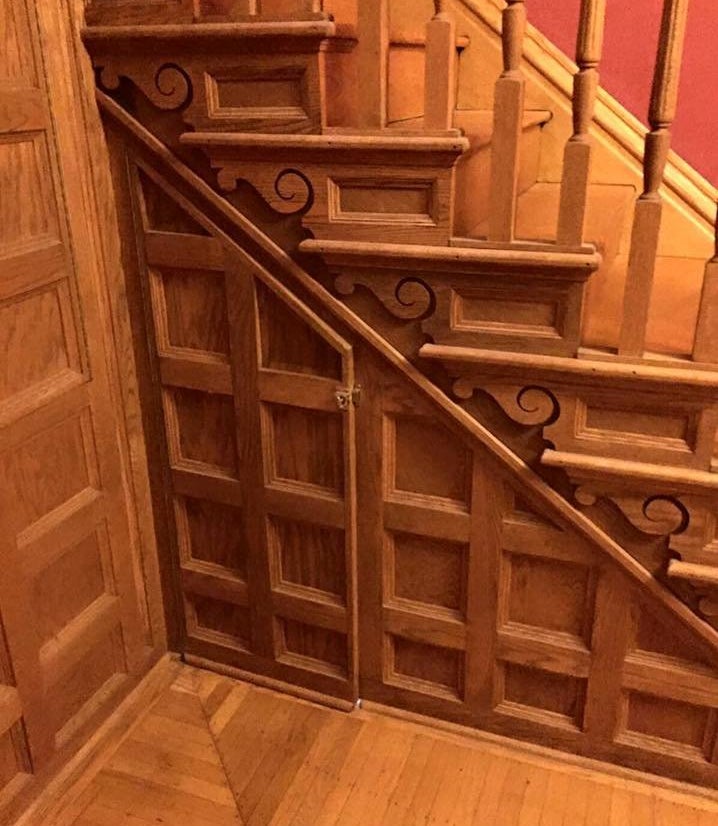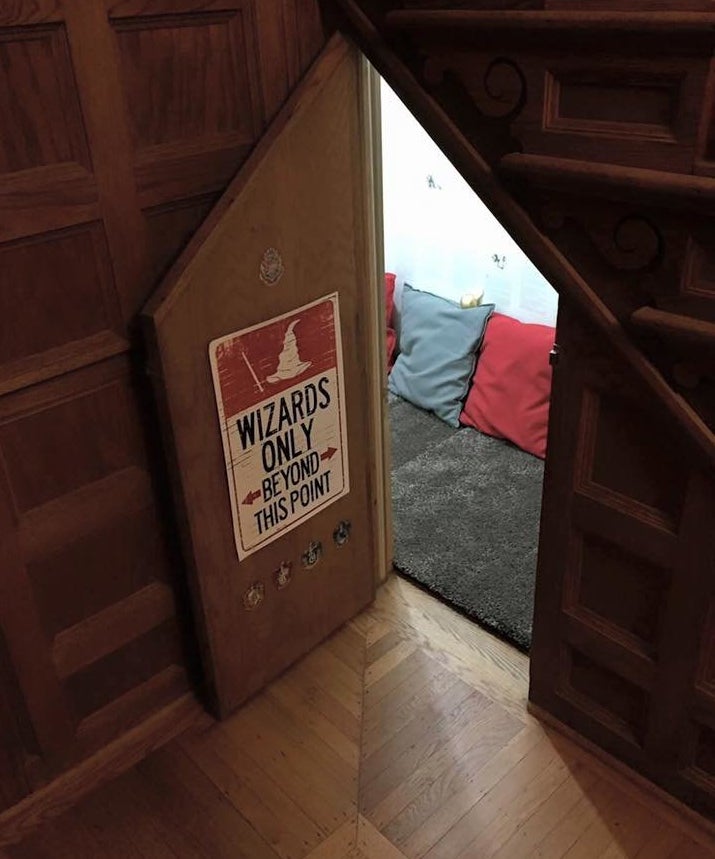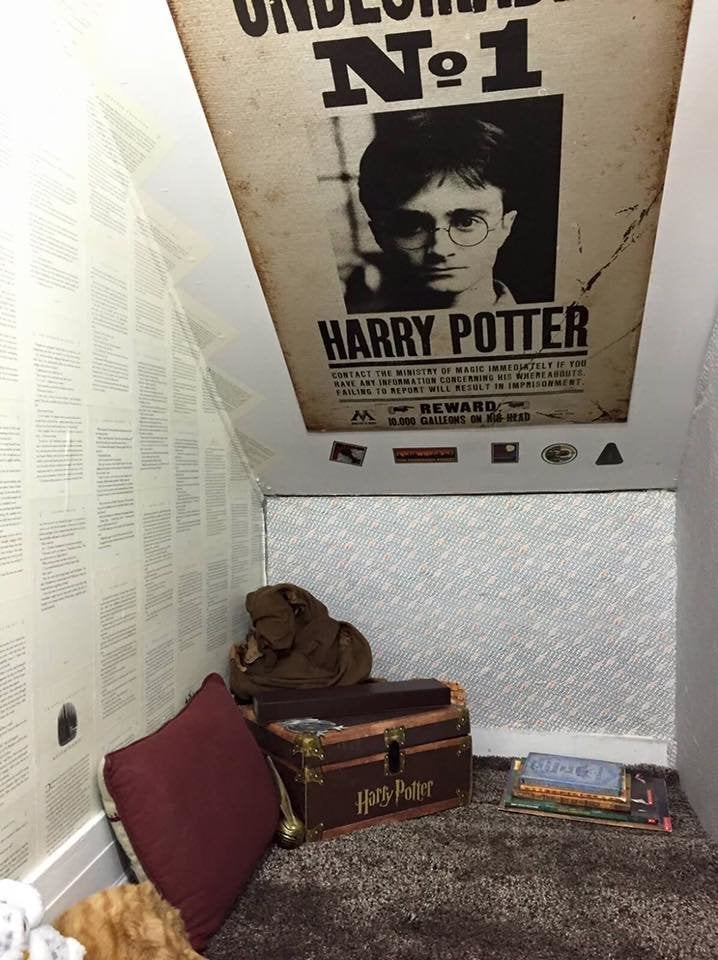 Bonnet's project involved patching up a hole in the wall, sanding it down and adding some extra wood panels, she told HuffPost. She then made a low-cost wallpaper from the pages of recycled Harry Potter books and laid down fresh carpet and pillows. After adding a few decorations, she estimates the total cost fell between $250 and $300.
"My favorite part is that from the outside, you would have no idea what is inside," Bonnet said. "It's really fun having a secret hideout."
Are you as happy as you could be? Sign up for our newsletter and join our 30-day happiness challenge to become a happier, healthier version of yourself. We'll deliver tips, challenges and advice to your inbox every day.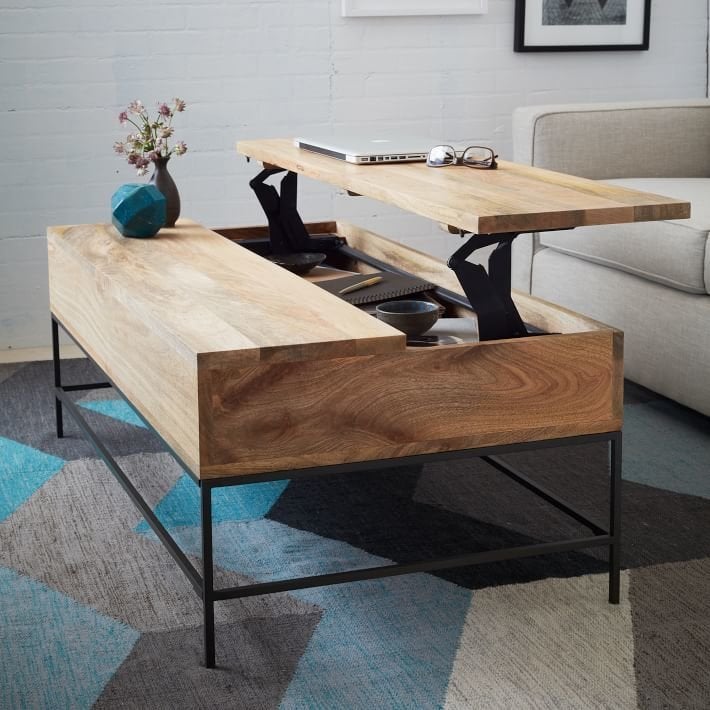 Secret Storage Ideas
Popular in the Community