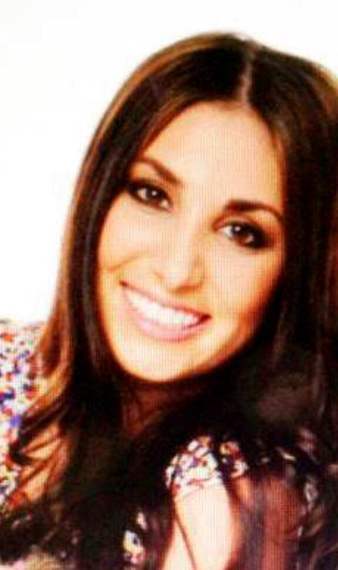 An interview with the colorful and vibrant artist Courtney Eihnorn. Be sure to check her out at Miami Art Basel Novermber 28th - December 4th 2016. More information can be found on her website.
1. Who are you and what do you do?
Hi! I'm Courtney Einhorn and I'm an overambitious artist.
2. What is your background? Does your background have an influence on your art? How so?
Yep! Born and raised in Miami, it reflects in my work. This city is so colorful, diverse and energetic. Miami has a unique and majestic vibe which shines through in my vibrant and happy paintings.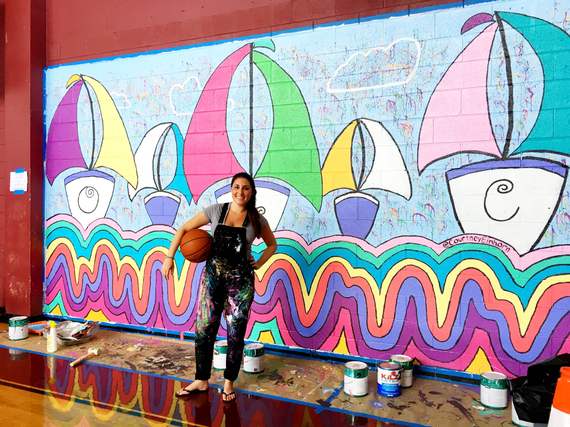 3. What inspires your work, if possible describe a real life situation?
Visually, I'm inspired by everything I see around me.
Emotionally, I'm inspired by individuals who have shared their stories with me on how my art has affected them. Some of these stories really stick out... One woman sent me an email that said she has a chronic illness, woke up feeling sick and happened to come across my art and it instantly made her smile.
I received a message on Instagram from a lady who said "I'm a 61 year old disabled woman and I find myself looking at your art on a daily basis because it makes my day and brings me so much joy."
I had someone stop me on the street and ask, "aren't you the artist who painted the parking meter in wynwood? I walk by it everyday on my lunch break and I go back to work in a better mood." There is literally no better feeling than hearing that my art moves people.
4. What themes do you pursue?
Color, color, and more color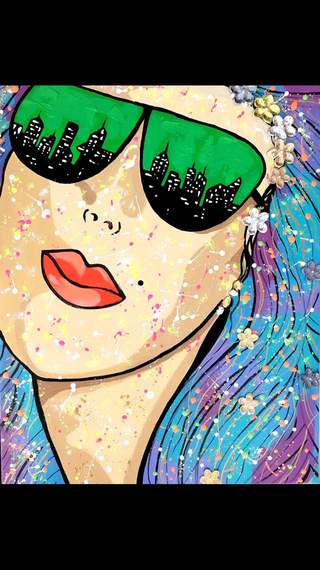 5. Why art?
Growing up I was always drawn to art-- It was my favorite subject in school....I would sit in my parents kitchen and in my grandmas living room and set up an "art station" and paint for hours... I loved to visit NY and watch street artists artists. Ive always been fascinated by art.
I was painting on and off my whole life, up until I got my masters degree in speech language pathology and started working full time. After a few years of working, sudden changes occurred in the workplace and I found myself unhappy. I quit my job with nothing else lined up. Two months later my mom gave me a canvas and some paints that she had at her house, and after a few minutes of painting, I realized how much I had missed it and that there had been a void in my life the previous years. I haven't stopped painting since that day.
Aside from enjoying the act of painting, there is some science behind it too! In high school, my teacher told my parents she thought I had A.D.D., so I got tested. It turns out I had reading comprehension and auditory processing disorders (left side of brain). However the psychologist told me that as far as the visual testing (right side of brain), I broke all records he'd ever seen (with flying colors.. see what I did there 😄). Which makes perfect sense.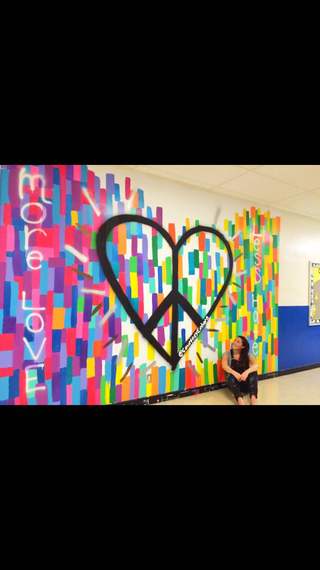 6. Name something you love and why?
MASSAGES! Over the last 3 years, I've been so wrapped up in my art career to the point where I often forget to have "me time" or even a social life. I'm never not working. On a daily basis I am either painting, marketing my work, researching artistic techniques, networking, working on specialty pieces for donations and charities, showing my work at galleries and festivals, applying to contests, and/or brainstorming and carrying out ways to use my artwork to better society. My brain is never not thinking about art. However, I regularly schedule massages so that I CAN turn my brain off for an hour or two and just be in the moment.
7. What is your dream project?
A solo show during Art Basel. However, being apart of art Basel is an honor in its self, and I am looking forward to exhibiting this year at Spectrum Miami!
I also wouldn't mind traveling the world and painting everything in sight.
8. Name other artists that you admire or have been an inspiration and why?
Romero Britto was a guest speaker at my elementary school in 3rd grade, and that's when I fell even more in love with color. I'm also a huge Jackson pollock fan and I incorporate his "drip" painting style in most of my works!
9. What's the best piece of advice you have been given?
Two come to mind...
A) "Do what makes you happy"
B) "There's no right or wrong in art"... I'm a perfectionist. Throughout my painting journey, I've taught myself to tame my artistic perfectionism; if I accidentally spill paint or glitter on my canvas, or my hand slips and I paint an area I didn't intend to, that's okay. It's usually those paintings that end up selling best! I learned to just go with what feels right to me, and take risks. In the end, it's all about the viewer interpreting and connecting with the work that matters . Besides, what is more subjective than art?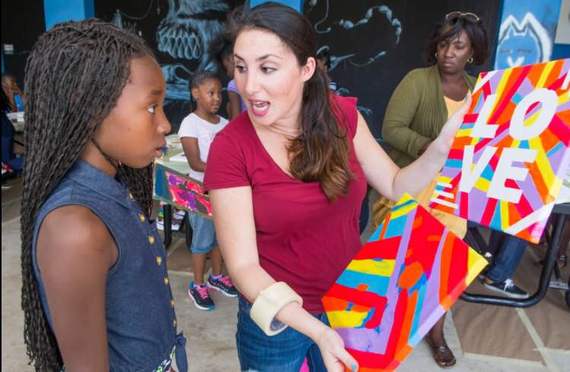 10. How did you find the strength to follow your passion for a living?
Through social media! When I first started posting my paintings online, I didn't think much of it. But I quickly gained followers, received likes, comments, inquiries, sales, commissioned work, etc. I was no longer creating artwork for just my friends and family to see within my studio. People were admiring my work from all over the world! After about one month of painting, I was accepted into my first gallery exhibition and my dream of becoming an artist was actually coming true! So, social media gave me the confidence to follow my passion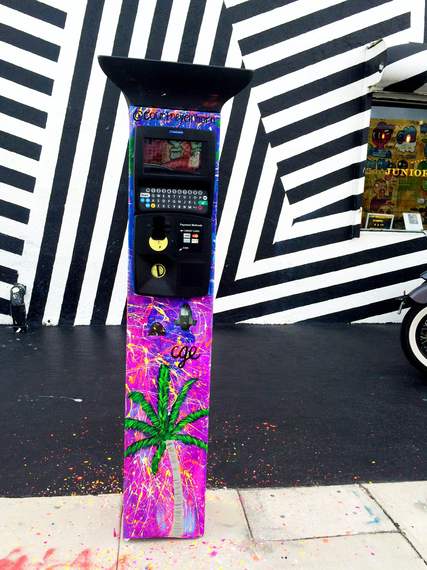 11. What were the pivotal steps or choices you made that lead you to this point?
Being open to exploring all channels of art-- whether doing live paintings (I painted live during Pitbull's New Year's Eve concert last year!), guest speaking to children and adults about art, donating art to charities, networking, creating murals, volunteering, etc. Everything I do keeps opening up new doors
12. What do you think is responsible for your success?
My drive and determination. I'm a go getter... I have been going nonstop ever since I pursued an art career, without any help along the way. I've never cared about anything as much in my life as I do about my art, so I'm constantly trying to push the envelope. I strive to be the best!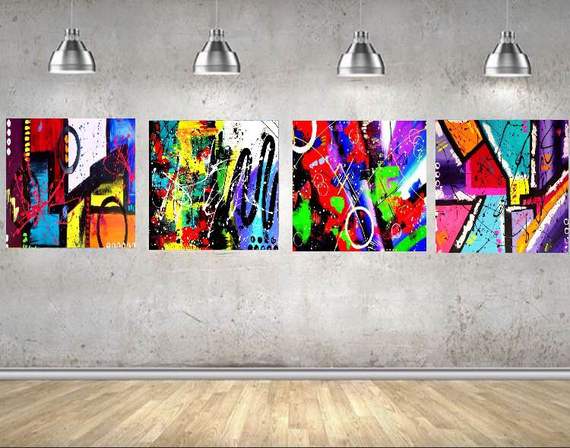 Www.courtneyeinhorn.com
Instagram @courtneyeinhorn
Calling all HuffPost superfans!
Sign up for membership to become a founding member and help shape HuffPost's next chapter