A video of a young girl named Emma Bennett, who has a prosthetic leg and received an American Girl doll with one as well, has gone viral. The clip features Emma bursting with joy after being surprised by custom-made doll that looks like her.
"She's got a leg just like mine!" Emma can be seen saying in the video below.
"Thank you for making a doll like me!"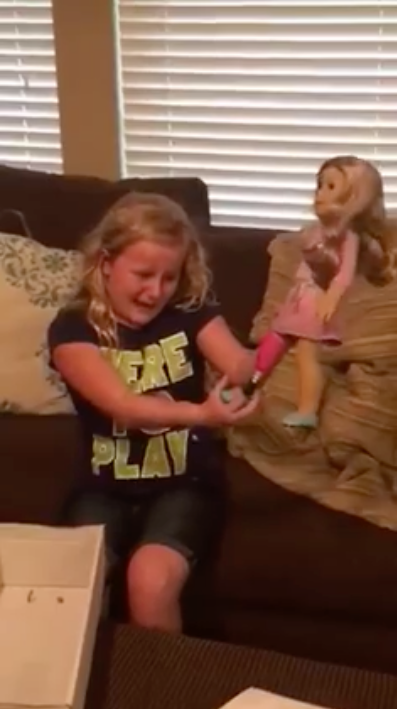 Courtney Bennett, Emma's mom, told KHOU her reaction to the experience is simply: "There are no words."
Emma, who lives in Cypress, Texas, was born with a rare birth defect and has worn a prosthetic limb for most of her life. Yet, this has never slowed her down. The sporty 10-year-old plays volleyball and soccer, swims and is a cheerleader. But when she's not spiking or kicking a ball, Emma, like many girls enjoys collecting American Girl dolls and always longed for one that resembled her.
Her parents decided to did a little research, found "A Step Ahead Prosthetics," a prosthetic company that also makes alternations to dolls so that they mirror kids who are missing limbs.
The couple sent a doll off to the company and a month later a modified doll arrived with a pink prosthetic — Emma's favorite color.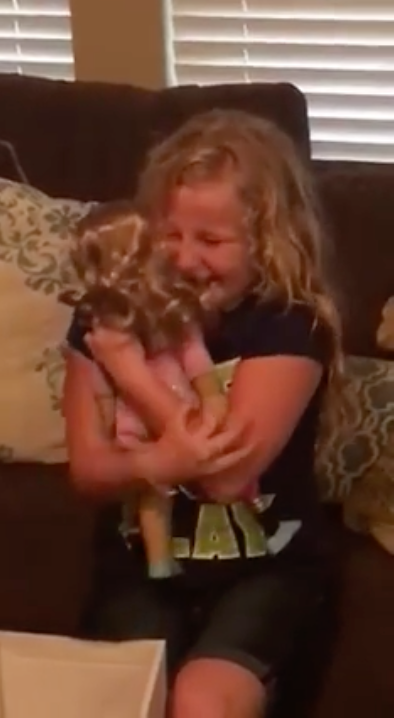 As for all the attention the video is getting, Emma's mom, Courtney is truly grateful.
"I can say all day long that I try and put myself in Emma's position, but one will never truly know what it must feel like to want a doll just like you," she wrote on Facebook. "I knew she would love it, but never could have imagined how much she 'truly needed it!'
Related
Before You Go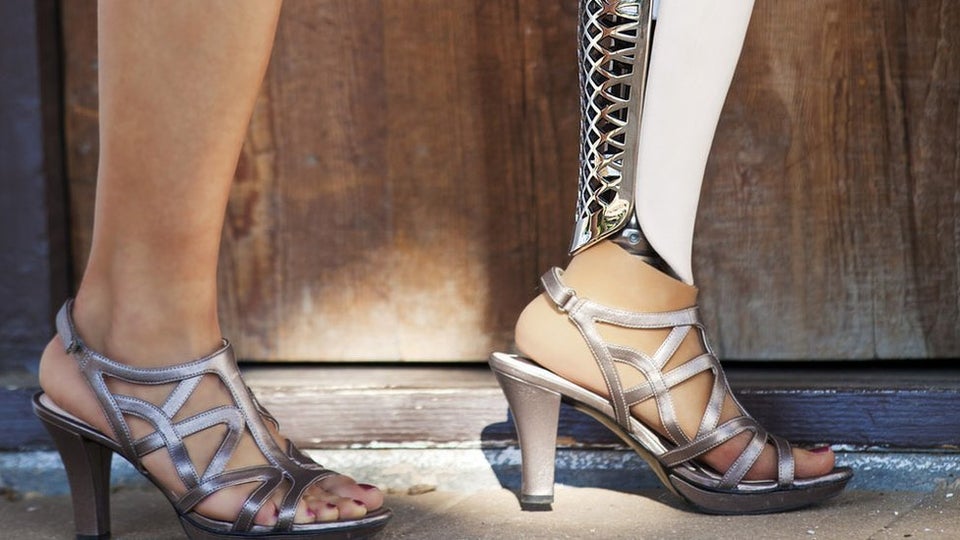 Stylish Prosthetic Limbs