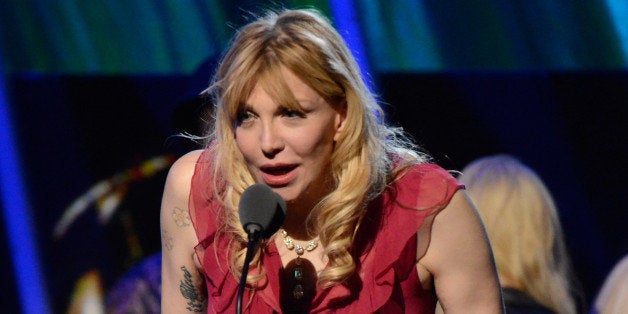 Love doesn't hate Springsteen ("I really like him; he's a nice guy"), but she doesn't have the kindest things to say about his contributions to rock music. She recounts a brief story in which her "dear friend" Cameron Crowe (the former Rolling Stone journalist who went on to write and direct "Jerry Maguire" and "Almost Famous") took her to a Springsteen show at the Staples Center. "I could only last an hour and a half of a three-and-a-half-hour show with The Boss," she said.
Her beef with the Grammy-winning legend? "Saxophones don't belong in rock 'n' roll. They just don't belong."
Love justifies her Springsteen criticism by assuming the singer doesn't "[sit] around listening to Hole records."