 UPDATE: It looks like Courtney Love's daughter, Frances Bean Cobain, will have the word on this one. Cobain released a statement confirming that Dave Grohl never hit on her:
While I'm generally silent on the affairs of my biological mother, her recent tirade has taken a gross turn. I have never been approached by Dave Grohl in more than a platonic way. I'm in a monogamous relationship and very happy.

Twitter should ban my mother.

Yesterday Grohl's publicist told Gawker, "Unfortunately Courtney is on another hateful twitter rant. These new accusations are upsetting, offensive and absolutely untrue."
Today, Love called "bullshit" on the 43-year-old rocker, and has no plans to retract any of her accusations, telling the New York Daily News, "Dave's a piece of sh*t, but he's a really good drummer. You can quote me on that."
On Tuesday night Love took to her private Twitter account, telling her followers that she'd heard from her daughter's roommate and from a driver that Grohl had hit on and possibly slept with Frances.
"She gave him serious shade. It's natural she'd be curious to find out why I don't like [Grohl], and why her father doesn't," she told the paper, referring to her late husband, Kurt Cobain, in the present tense. "I'm sure Frances can take care of herself because she is of age, and I love her and want her to live her life."
Love and Grohl have been feuding since Love's husband, Nirvana frontman Kurt Cobain, committed suicide in 1994 and the two disagreed over financial issues relating to the band. Love has taken a ton of shots at Grohl over the years, and in November she told the audience at a show in Brazil that Grohl was stealing money that belonged to Kurt's family and taking money off her kid's table.
Love also mocked the statement Grohl made through his publicist, telling the paper, "Unfortunately, Dave is on another Kurt rant, by turning him into a Muppet and hitting on his daughter."
If you're confused by her statement, she was echoing another of her outbursts, in which she accused Grohl of selling out by allowing Nirvana's biggest hit single, "Smells Like Teen Spirit," to be sung by Kermit the Frog and friends in the movie "The Muppets," and told TMZ the Muppets "raped" the memory of her late husband with the performance.
Love wasn't consulted by the filmmakers, because they licensed the song and even obtained permission from Nirvana's surviving members, Grohl and Krist Novoselic.
In 2005, Love sold 25 percent of the rights to the Nirvana catalog for $50 million, and five years later, she was offered $162 million for the rest of her majority stake, an offer she said she was considering because the songs and their royalties were "cursed."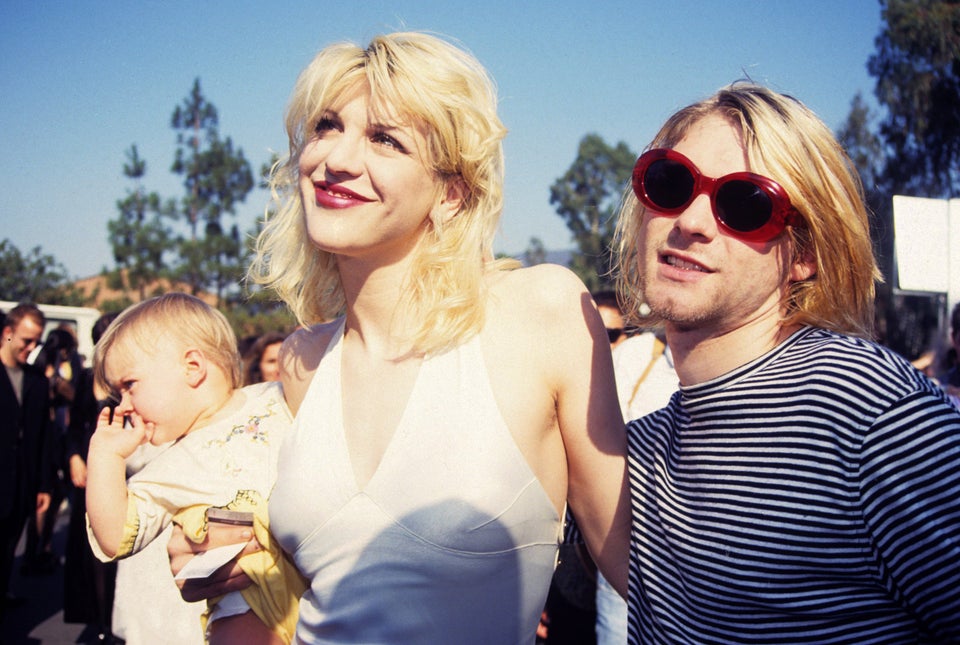 Courtney Love
Popular in the Community