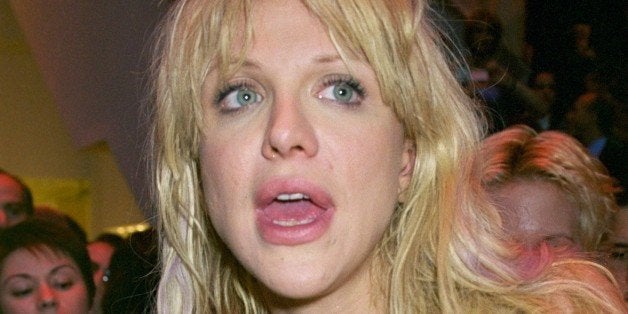 Courtney Love hasn't had an easy go of it in the fashion world, despite how iconic her style has become. In an hilariously meandering new interview with Vanity Fair, Love confesses that her status in the upper echelons of fashion have always precarious at best... and that she's been a tad misunderstood.
"You mean Hedi [Slimane]'s collection [for Saint Laurent]? I think he got it right. I've seen the clothes -- I haven't worn them. They seem really well made. It is kind of ironic that you can get a trench coat at Value Village [thrift stores] for $19.99 today or you could wait another month and go to Bergdorf and buy Hedi's houndstooth trench coat for $2,000. It's fine. But referencing me is weird because I never wore Dr. Martens."
Wait, Love never wore Dr. Martens boots? Ever? Turns out we've been misunderstanding Love this whole time, too.
What we did know is that Love hasn't been on great teams with the footwear brand, now emblematic of the grunge movement in the early 90s. In 2007, Love lashed out at Dr. Martens over an ad featuring Kurt Cobain, with her rep stating, "She thinks it's outrageous that a company is allowed to commercially gain from such a despicable use of her husband's picture."
"I want the shot that Rodarte had, but I want to do better than Rodarte. So it's not going to be upcycle and Victorian and Edwardian and one-of-a-kind forever. We're going to get to ready-to-wear when we have the money. I have a seamstress in Spanish Harlem who seems to understand me. She thinks it's weird as hell, but she gets it. These clothes are my fantasy clothes. I brought 48 bags of luggage over to London to show Panos what I had made. [British fashion designer] Gareth Pugh came over and he said, 'Oh my god, your clothes are the inside of my best friend's mind.'"
Better than Rodarte? Fresh off the creative brainwaves of Gareth Pugh? Made with the loving hands of an all-knowing Spanish Harlem seamstress? Yeah, this has Love written all over it. Count us in... even if it takes a few years to get there.
Glimpse Courtney's style though the years: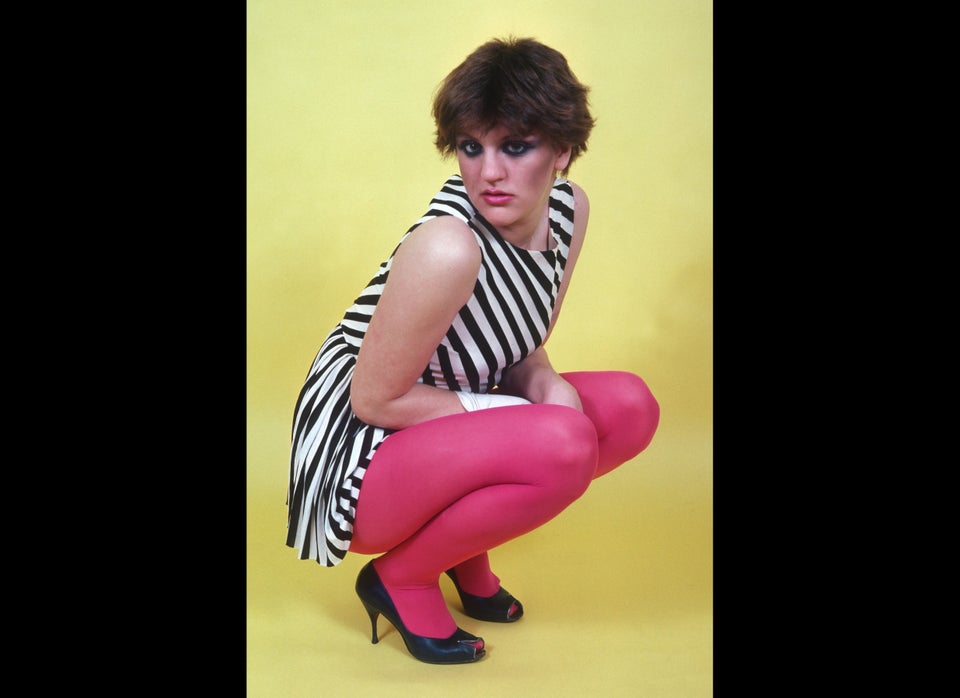 Courtney Love's Style Evolution