 After the show, Courtney explained what happened. The 47-year-old musician is often hard to follow when she speaks. And although she was more coherent than usual, Courtney's explanation still leaves a lot of questions.
She said she understands that when fans wear shirts with photos of Kurt on them, they think it's a compliment, but it's extremely painful for her to see.
"When people come to me and say, 'I love Nirvana.' I wasn't in Nirvana. However, I do own Nirvana ... with my daughter and because of tax laws I have to give money to his sister, Kim Cobain, and [Kurt's mother] Wendy Cobain," she said, describing a common interaction with fans.
"What I was saying, is Dave [Grohl] makes $5 million a show, he doesn't need the money. His mother's a banker, his father's a stock broker and he's making $5 million a show. Why the f**k then does he have a Nivana Inc. credit card, and I don't? And last week he bought an Aston Martin on it," she said.
Before she walked off stage, Courtney told the crowd, "Go see the f**king Foo Fighters and try that shit," referring to the fan holding up a photo of Kurt. And when she returned to the stage, she said, "I don't care what you listen to at home, but if a guy takes money off my kid's table, f**k him."
Courtney continued to explain why she's so angry at Grohl, telling reporters, "My sister-in-law is homeless, she lives under the bridge that Kurt sang about. It pisses me off that my mother-in-law doesn't have a front door in the winter, her boiler doesn't work and she has black mold, and Dave bought an Aston Martin last week."
Courtney continued to bash the Foo Fighters frontman, claiming that he didn't write a single note -- or even the drum riff on "Smells Like Teen Spirit."
But here's where it gets confusing: Despite the fact that her late husband's family members live in such destitute situations, she says, "Forget me, I make tons of money -- my daughter and Kim Cobain, Wendy Cobain and [Kurt's half-sister] Brianne Cobain is what I care about. You understand? So f**k Dave."
Let's revisit that. Courtney makes "tons of money," yet her sister-in-law is homeless and her mother-in-law has no front door, even though they receive money from Nirvana's estate. Something in her rant there doesn't quite add up, does it?
WATCH:
Click through the slideshow to see pictures of Courtney's bare-all moment in Brazil (NSFW):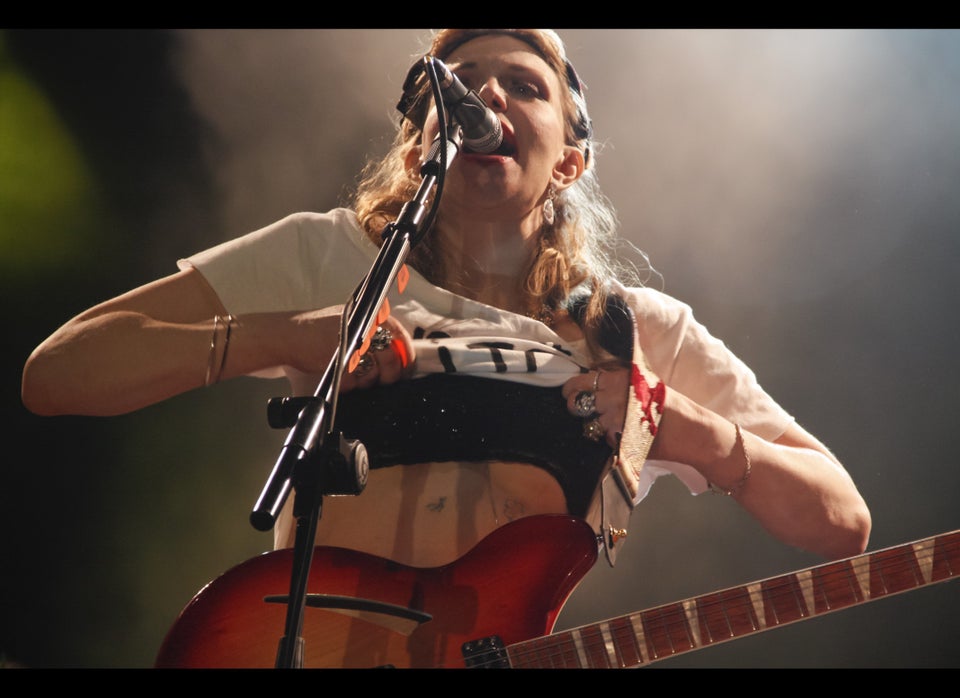 Related
Popular in the Community