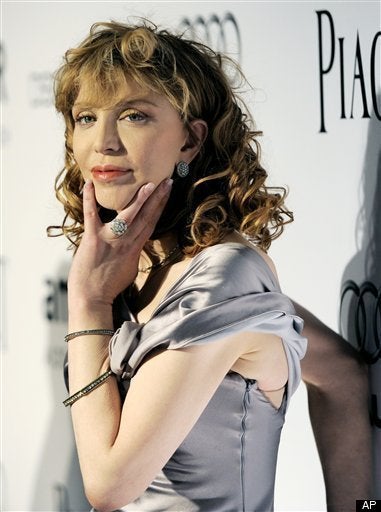 Have Courtney Love and Margaret Thatcher ever been mentioned in the same sentence? Well, it's about time. The notorious musician-cum-actress is following in the legendary prime minister's footsteps, as she has just been made an officer of the Oxford University Conservative Association (her official title? Non-Executive Officer For Rock And Roll).
According to NME, Love isn't required to do much despite her lofty title. She did show face last weekend to accept the position, however, and spent the night schmoozing with students and talking about her support for Wikileaks.
The OUCA was founded in 1924. Past members include Thatcher and the Earl of Dartmouth.

Popular in the Community