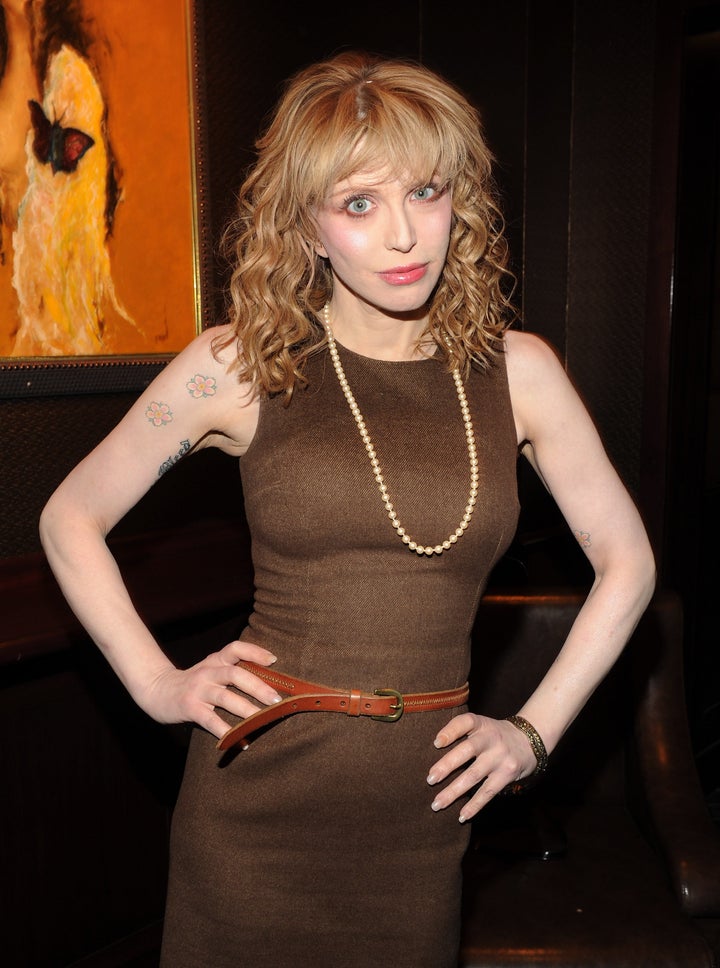 Follow Courtney Love on Twitter? Then you may be a witness in a groundbreaking law suit.
The volatile front woman of the band Hole is being sued for defamation by fashion designer Dawn Simorangkir, who alleges that Love sent nasty, untrue messages about her on Twitter, MySpace and Etsy.com in 2009.
The Hollywood Reporter writes that Love called Simorangkir a "drug-pushing prostitute with a history of assault and battery who lost custody of her own child and capitalized on Love's fame before stealing from her."
This, it should be noted, was over a payment of a few thousand dollars that Simorangkir said Love owed her for some clothing.
Among her tweets, Love wrote, "She has received a VAST amount of money from me over 40,000 dollars and I do not make people famous and get raped TOO!"
For the record, Love said that she was only tweeting things Simorangkir told her, and either way, her lawyer says, she's not liable for defamation.
"We don't believe there's any defamation, and even if there were defamatory statements, there was no damage," says James Janowitz, her lawyer.
Love already gave a deposition in the case, and is scheduled to testify when it goes to court. This could be a landmark decision in the world of new media, as it would establish that people are responsible for defamation even in short, 140-character bursts.
Popular in the Community