Writer and artist Courtney Privett was reading the news on Wednesday as she prepared breakfast for her two daughters, 2 and 5 years old.
"Sen. Warren was giving a lengthy speech," McConnell said later. "She had appeared to violate the rule. She was warned. She was given an explanation. Nevertheless, she persisted."
It didn't take long for those final two words to gain traction around the internet, becoming a rallying cry for all the women who had spent their lives being judged, objectified, condescended to, ignored, silenced, attacked and, yes, "warned." Women who, nevertheless, persisted.
The event made Privett think of her young daughters and what micro- and macroaggressions they would endure because they are women. "I was thinking, 'I hope they don't have to listen to the same stuff I did,'" she said in a phone interview with The Huffington Post.
To express her fears and frustrations, Privett began to draw. "Drawing has been my way of not getting overwhelmed recently," she explained. "Then I can put it on paper and set it aside."
In the middle of Privett's paper, she drew a woman, her back facing the viewer. The space around her is jam-packed with speech bubbles, filled with loaded phrases women spend their lives hearing. "That's a man's job," reads one. "She was asking for it," another. "Slut." "Dyke." "Whore."
Many of the quotes were lines that had been lodged at Privett throughout her life. "I have an engineering degree," she explained. "While I was going through school and interviews, a lot of times I was told to be quiet, don't be bossy, know my place. I would do interviews and would be the only female there. They would make it a point to say that, basically, I was just there to fill a quota."
Others, she'd heard through stories from friends. Such sentiments, Privett was careful to say, had been expressed to her by both men and women, all equally embroiled in a patriarchal society. "The piece isn't anti-male at all," she said. "This stuff comes from everybody; our whole society is doing it."
Clearly, the image resonated. Within minutes of being shared on Facebook, it began to pick up traction. Strangers left comments like: "As a neuroscience student and a bartender I've heard so much of this shit." This morning, the Women's March organization shared the piece on Twitter.
"It's overwhelming," Privett said. "I drew this 24 hours ago. The shares kept multiplying and everything started taking off." During our conversation she said her computer was abuzz with notifications. "I have young kids to take care of," she laughed.
"I was kind of surprised and saddened that it connected with so many people," she said. "I think we can feel alone when things like this are said to us, but it's happening to everyone. We are not alone."
See more works from Privett below: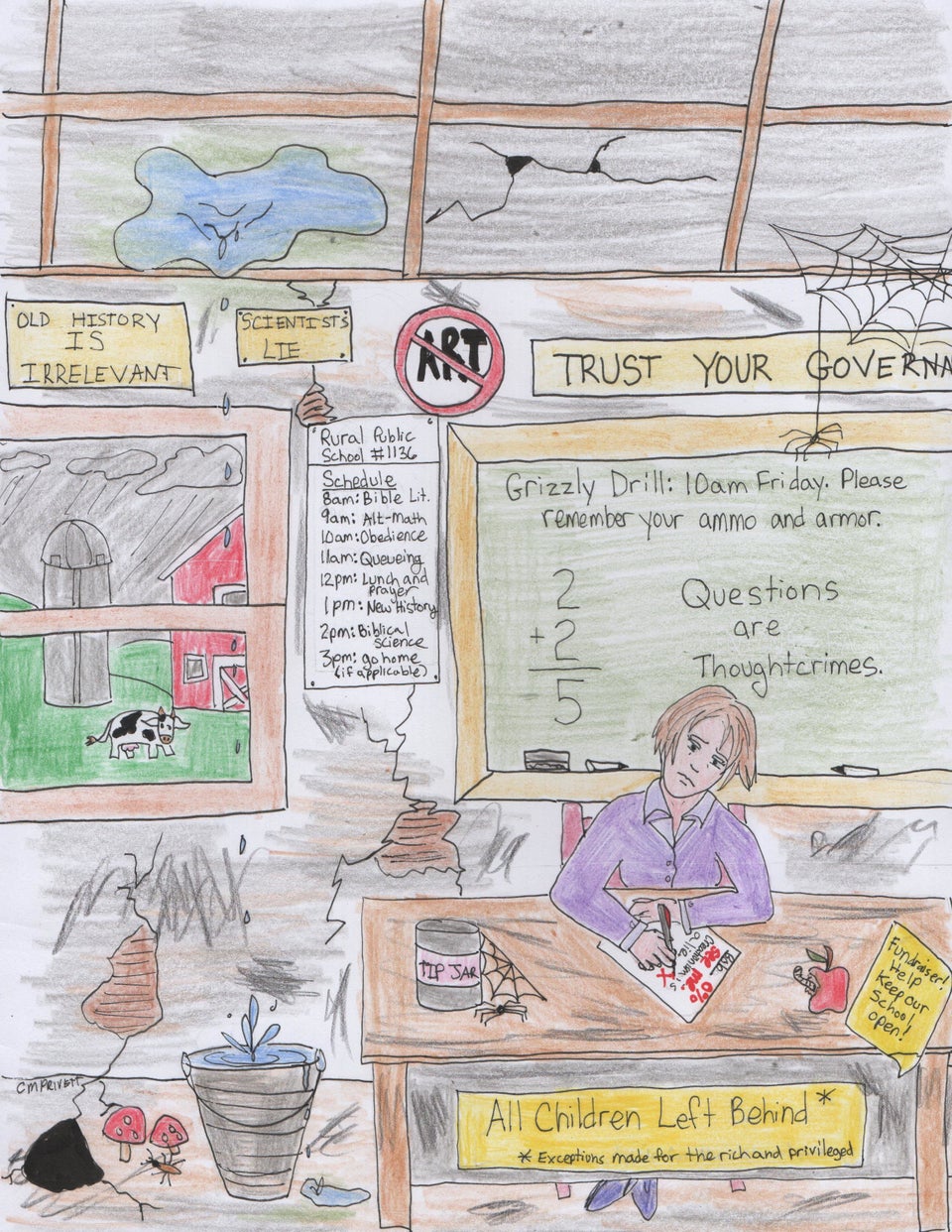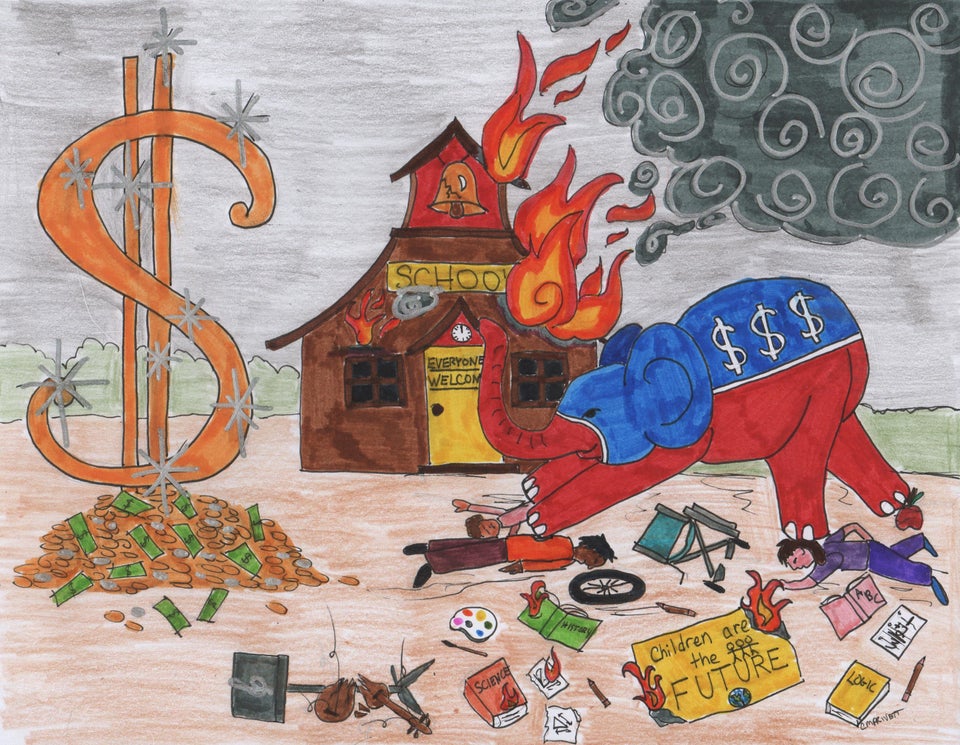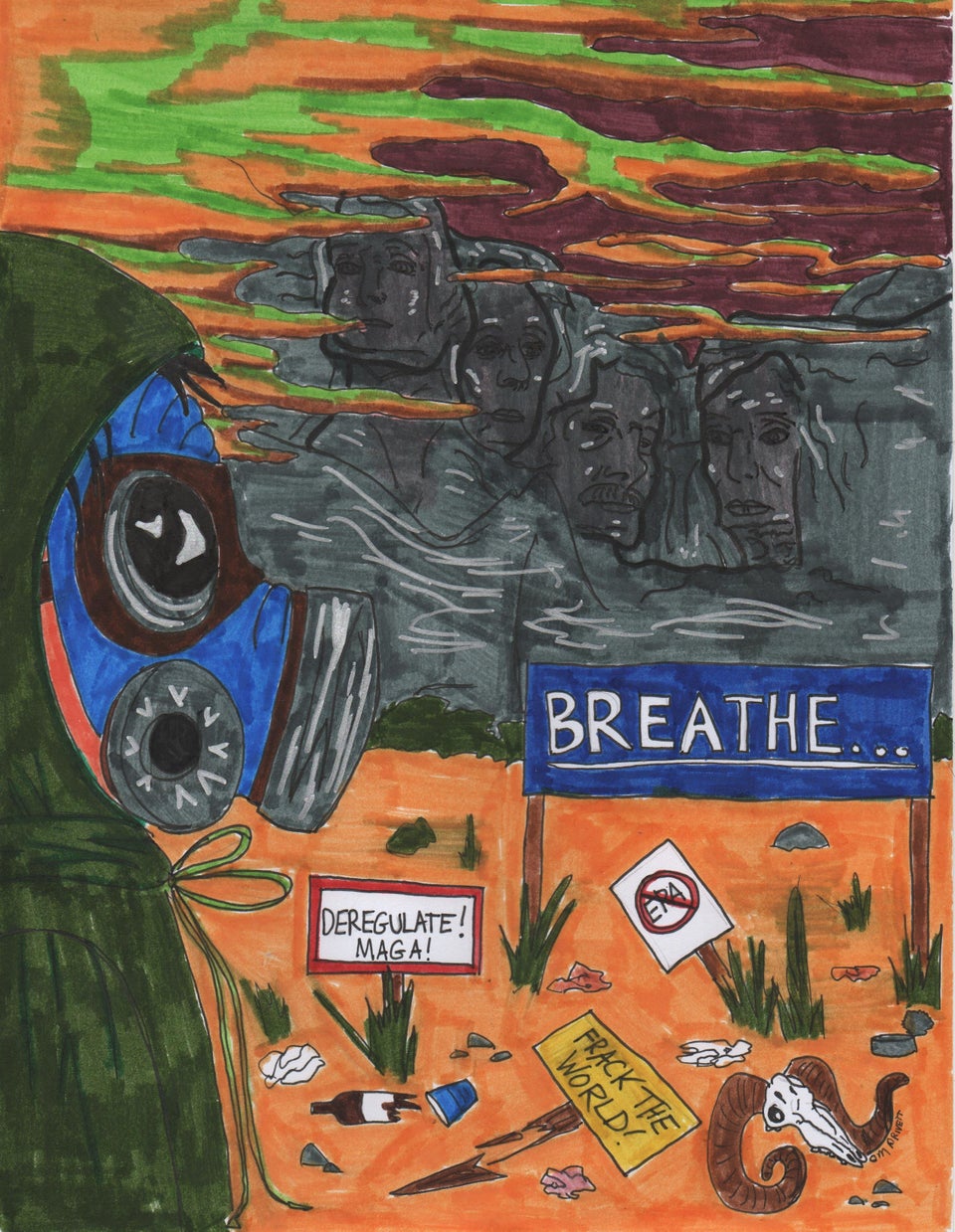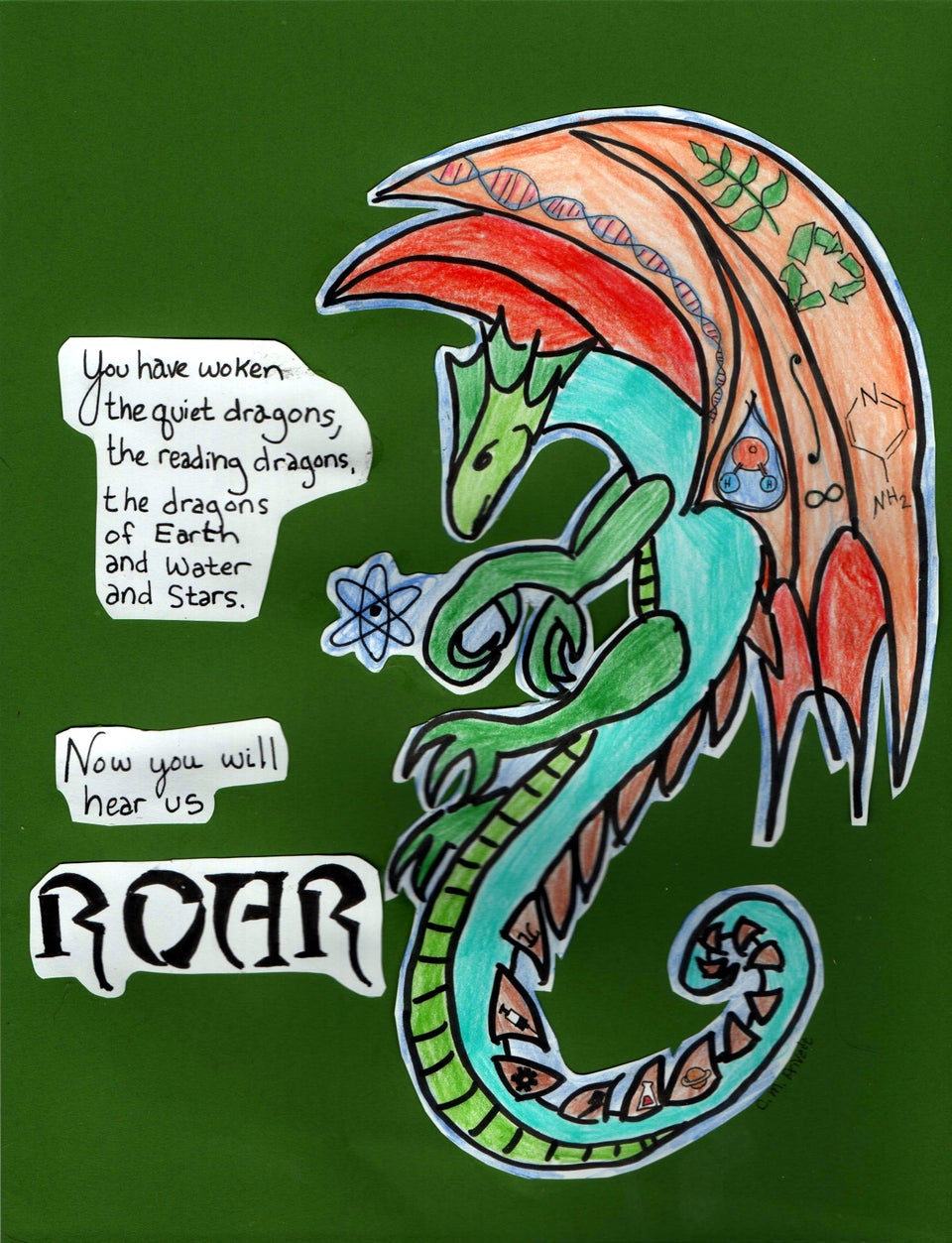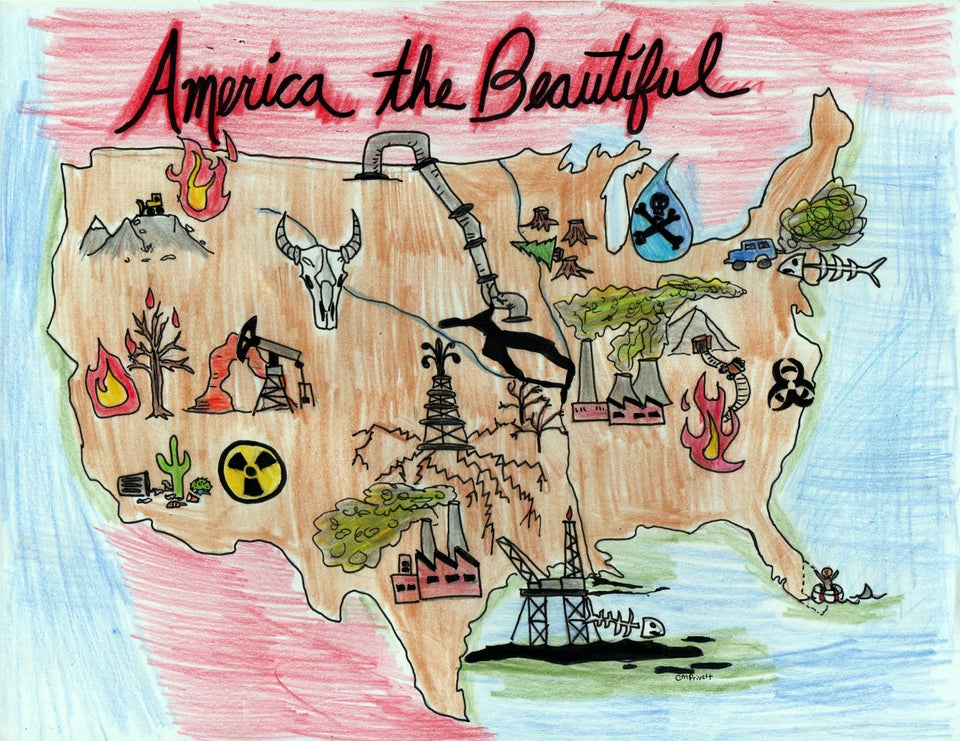 Before You Go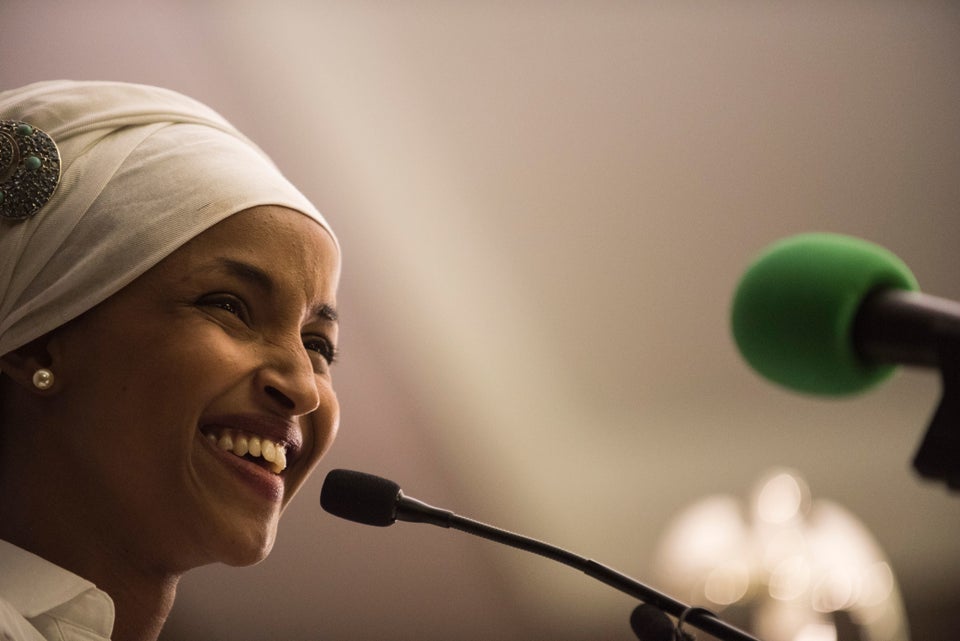 13 Women Who Persisted
Popular in the Community