Did you hear about The Great Pumpkin Incident of 2011?
The now infamous couple decided to explain exactly what went down last weekend to Dr. Drew Pinsky on "Dr. Drew's Lifechangers."
Hutchison explained that he and his 17-year-old wife went to pick out some pumpkins, but they were kicked out because of Courtney's racy attire. Courtney interjected while slurring her words:
"The women, the women were coming up to the manager and complaining .... because of the kids," she said while making air quotes with her hands.
"There were actually a lot of people there who were enjoying it. They wanted to take pictures with us, and we overheard a Dad say to his little girl, 'Oh look honey, they have a pumpkin patch girl this year," Doug explained. "So a lot of the kids thought that she was like this pumpkin patch princess. And there was a handful of "concerned moms" who went to the owners and said 'get her out.'"
Courtney interrupted to explain that those same moms were hypocrites:
"Their cleavage was hanging out quite a bit," she said.
If you can't get enough of the couple you can watch the full interview when it airs on Nov. 7th.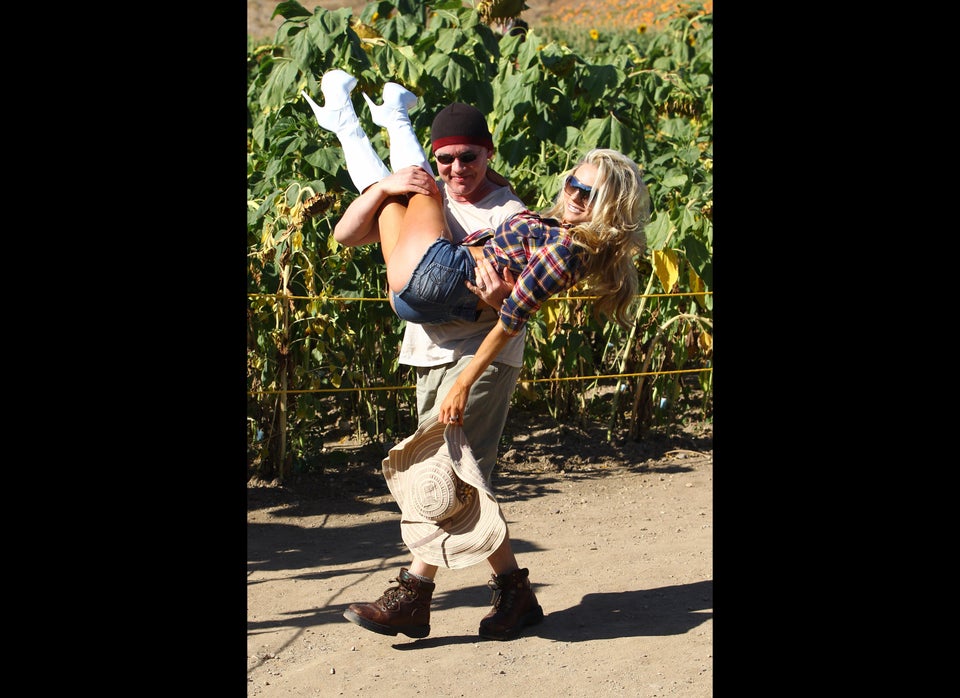 Courtney Stodden Gets Kicked Out Of A Pumpkin Patch
Popular in the Community