Courtney Stodden donned a bikini made of lettuce and it wasn't just for show. It was for a good cause.
Later, the teenage dog-owner handed out veggie dogs from Pink's hot dog stand. The vegetarian, who was joined by her 53-year-old husband, Doug Hutchison, passed out the healthy, no-meat alternatives to pedestrians walking by.
"I am honored to be a spokeswoman for PETA and I love my animals so much," she said, according to Pacific Coast News, the photo agency that obtained the shots of Stodden in her teeny green bikini. "Also I would like to thank Pink's for making this veggie dog for us today. Also I love being in the green on such a beautiful day."
She later tweeted about the event to fans.
This isn't the first time she has shown PETA support. She recorded a PSA about being a vegetarian last year, saying that she made the choice because it saves the lives of animals and it's good for the environment. Her dog, Bazaar, made an appearance in that one.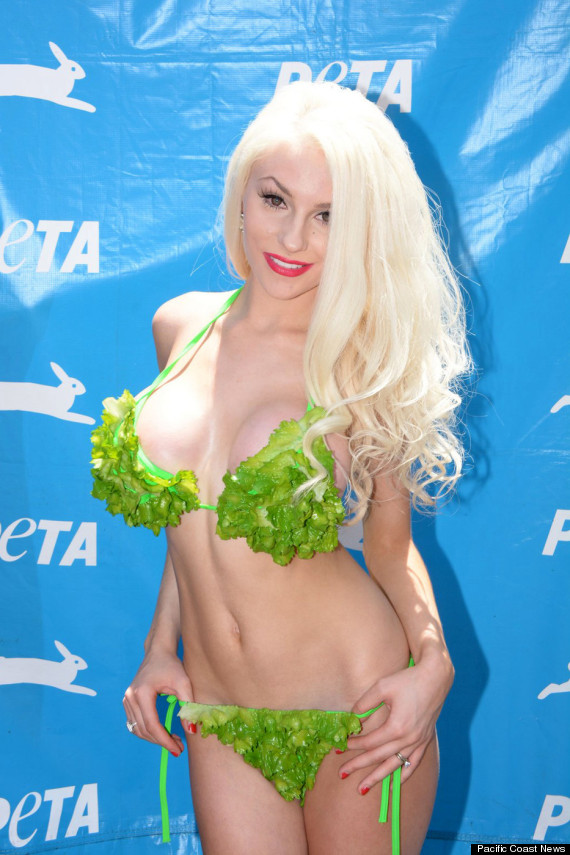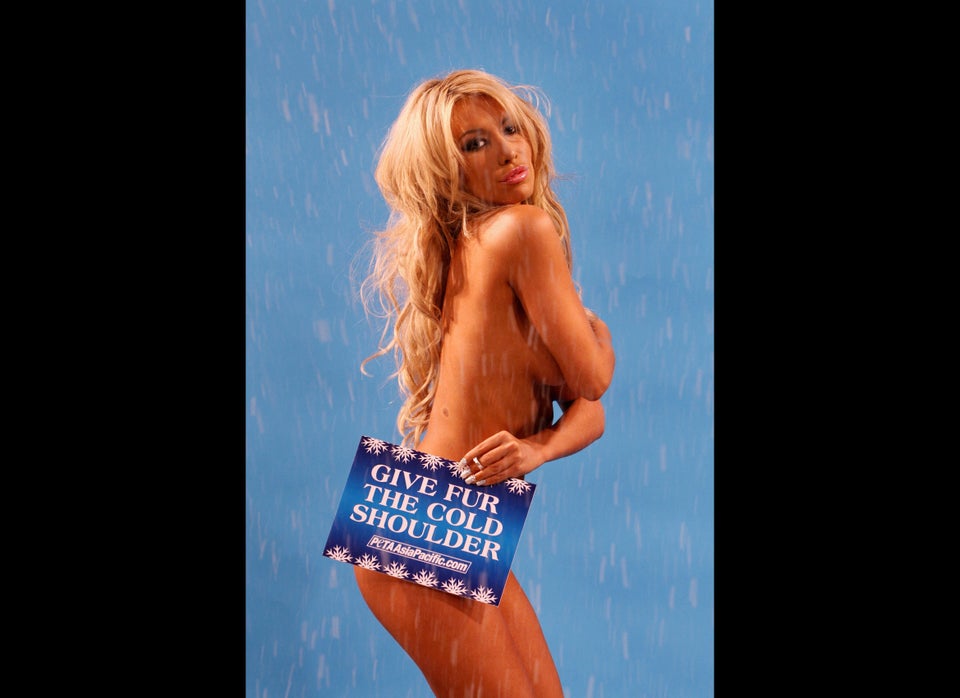 Explicit PETA Ads