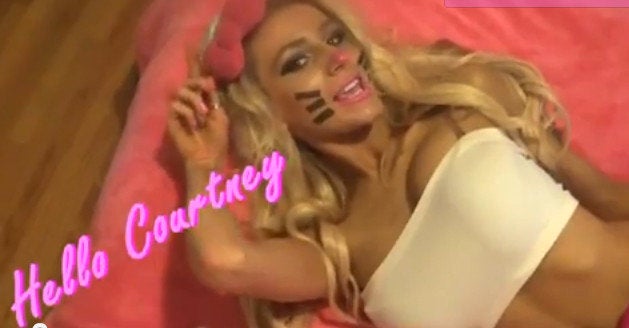 Courtney Stodden doesn't turn 18 for three more months, but she has already started making what can only be described as "fetish videos."
Dressed in a hot-pink tutu and midriff-baring white tank top, Stodden completes her costume with Hello Kitty's trademark pink bow and has whiskers drawn on her face. The self-professed actress, singer and model then proceeds to literally crawl around her house on her hands and knees acting like a cat.
The bleached-blond teenager continues to attempt her best impression of "sexy kitty" by drinking out of a bowl on the floor, coughing up a hair ball, and -- yes, we're not making this up -- playing around in kitty litter.
The video is just plain creepy, and we can't help but feel as if we stumbled upon some weird role-play thing meant only for Stodden and her 51-year-old husband, actor Doug Hutchison.
WARNING: Watch at your own discretion. The following cannot be unseen: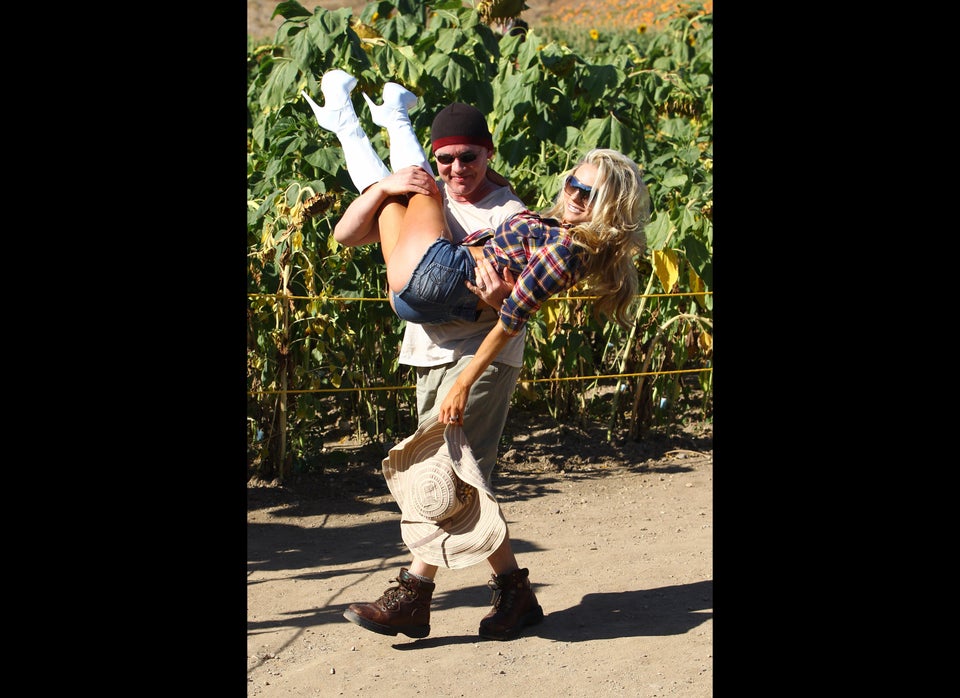 Courtney Stodden Gets Kicked Out Of A Pumpkin Patch
Popular in the Community