It's no secret that Courtney Stodden loves her makeup.
The 21-year-old, who tends to favor Marilyn-Monroe-style bedroom eyes, has traded in her eyeliner, false eyelashes and pink lipstick for a drastic new look inspired by the one and only Justin Bieber.
On Monday, Stodden uploaded a photo and video to her Instagram account featuring herself sporting The Biebs' shaggy bleached-out bangs, a red bandana and, of course, a pair of Calvin Klein underwear. She even drew tattoos all over her arms.
"I'm a huge Justin Bieber fan so I decided to get hair infusions just at the front of my head to match his #styling #glueextentions#ithurt," she captioned the photo.
The former "teen bride" also uploaded a video of herself lip-syncing to "What Do You Mean?" and it's transfixing, to say the least.
"What do you mean? #justinbieber IM A FAN NO HATE❤️👑," she wrote.
Earlier this month, Stodden shaved off her long blond hair to start a "new chapter" in her life. The reality star recently had a miscarriage and decided to shave her head as a "symbolic gesture."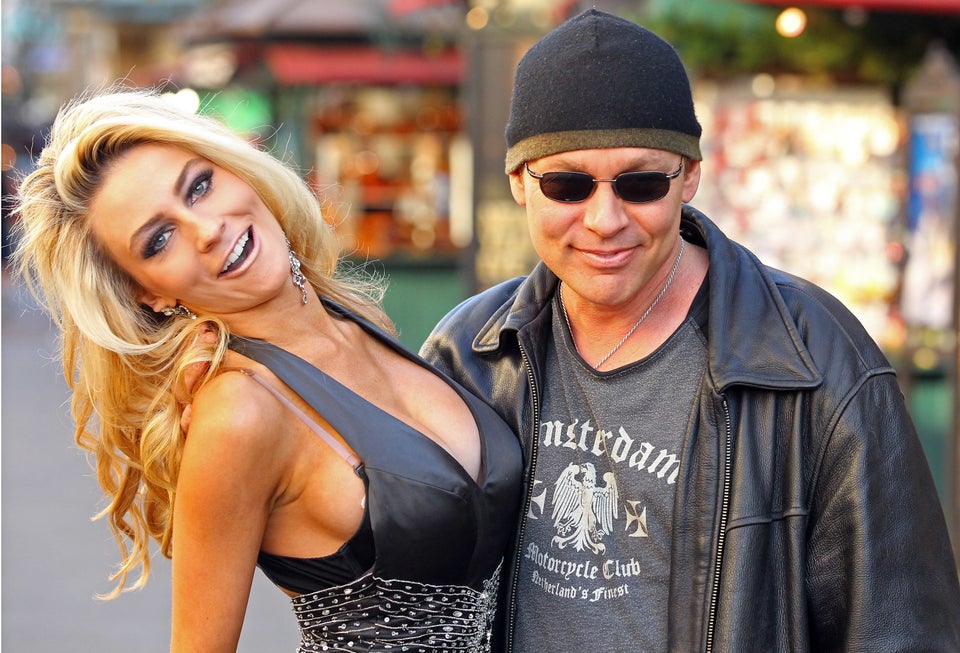 Courtney Stodden
Popular in the Community