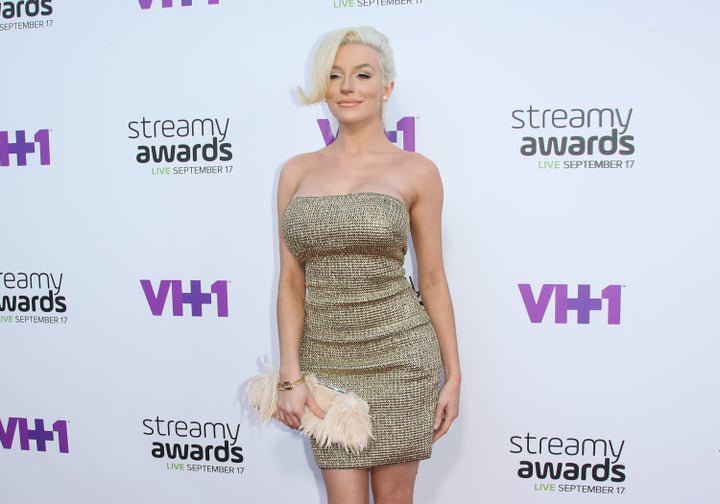 21-year-old Courtney Stodden is no stranger to relationship drama.
When their questionable union became fodder for tabloids, the couple repeatedly insisted that they were in love, and that the "child bride" even had her mother Krista Keller's blessing. Now, five years later, Stodden is still married to Hutchinson, but is no longer in contact with her mother -- because she says her mother is in love with him.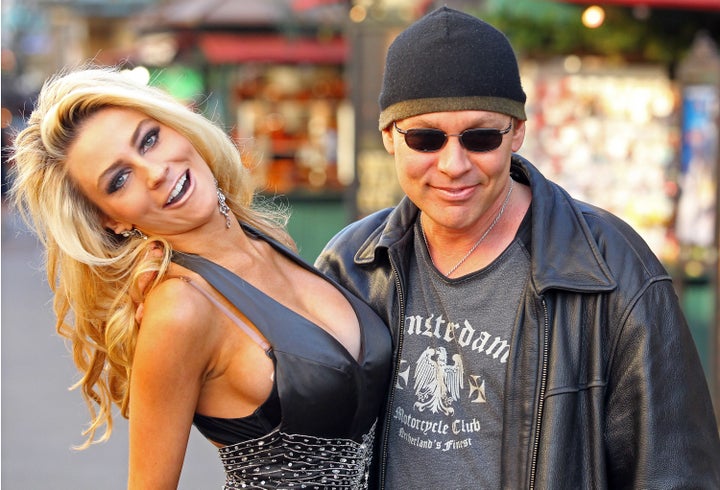 Lifetime's new show, "The Mother/Daughter Experiment," features mother-daughter duos of reality fame who come together to "air their dirty laundry" and "repair their broken relationships" through therapy sessions in front of the cameras. The Huffington Post chatted with Stodden about her experience on the show and her volatile relationship with 56-year-old Keller.
What made you want to go on "The Mother/Daughter Experiment"?
I have very troubling relationship with my mother and I trusted that Dr. Debbie and Lifetime could really be sensitive to my situation and attempt to help us through our issues. It wasn't an easy decision, because I deal with a lot of hurt and anger and emotions toward the situation but overall I thought it would be a good decision and journey.
The biggest point of contention seems to be your mother's relationship with your husband. 
My mom attempted to betray me in the worst way, and that was by falling in love with my husband when I was 16. 
She would always say, "What my daughter feels is what I feel." She kind of took living through her child to a completely different level.
What first made you suspect your mother had feelings for Doug?
Well, Doug wasn't the first guy she's fallen in love with. She's done it with past boyfriends of mine. I kind of knew for a while; when I was a really young teenage girl my mom was emotionally attached to a teenager whom I knew.
I think from a young age I was aware she never set appropriate boundaries for me and our relationship and, even when I was young, I realized the inappropriateness of our relationship. 
On the show, she says that he brainwashed you. 
That's a really ridiculous statement. I don't want to say my mom brainwashed me at some point, but once I took the blinders off and saw what kind of parent my mom was becoming, I started to realize what an awful relationship we actually had.
At one point, you had to leave the show because you were hospitalized. 
You can imagine how difficult it was to be in the same room with [Keller] for eight weeks. I had to briefly leave the show because I had a nervous breakdown.
When I came back I had to have an outlet in that house for me to escape and cope and I actually wrote a song that was inspired by my mother's relationship, called "Asphalt." It's like when you're pushed down to the ground and you get back up again. 
You seem to be very confident about your body and have no problem stripping down on Instagram. What would you say to women who suffer from body image issues? 
Well, don't judge a book by its cover. I put a confident image but I also have my insecurities. I'm an insecure girl and I deal with that as well, so I'm not a completely confident girl, but I try to focus on being as carefree and happy as possible. Everyone is different and beautiful, and we have to focus on our inner beauty.
What is your relationship like with Doug today? 
We're really good. We're preparing to celebrate our fifth wedding anniversary and renewing our vows in May. Unfortunately we have this person in our life that sabotages our union. 
It's funny because on "Couples Therapy," my mom came on, saying Doug is this amazing man and a beautiful person and the best guy that she could have signed me off to. And now she's done a 180 after I asked her to step off as my manager. She's a scorned ex-momager.
Lifetime's "The Mother/Daughter Experiment" airs Fridays at 10 p.m. ET. 
REAL LIFE. REAL NEWS. REAL VOICES.
Help us tell more of the stories that matter from voices that too often remain unheard.
BEFORE YOU GO
PHOTO GALLERY
Courtney Stodden