 From teen bride to reality TV star: Those of you who feel a morbid curiosity when it comes to Courtney Stodden, the 17-year-old bride of 52-year-old B-list actor Doug Hutchison, can now rejoice. The aspiring actress has finally landed her own reality television show, a goal of the sexed-up, perpetually bikini-clad Stodden ever since saying "I do" to Hutchison one year ago.
"People are going to be very excited," Stodden's mother and manager Krista Keller told Celebuzz. She also confirmed to the publication that filming would last three weeks at an undisclosed location.
Stodden also exercised uncharacteristic restraint about the details on Twitter, saying only: "FYI Stoddenista's: Will be m.i.a. for about 3 weeks - packing up & heading out to shoot a reality show! Love you all xxx God Bless, Courtney."
Stodden and Hutchison married in August 2011, despite a 35-year age difference and the fact that Stodden was just 16 years old. Hutchison is a character actor who has appeared in "The Green Mile" and "Lost"; no word on whether he will have a role in Stodden's reality show.
FYI Stoddenista's: Will be m.i.a for about 3 weeks - packing up & heading out to shoot a reality show! Love you all xxx God Bless, Courtney

— Courtney Stodden (@CourtneyStodden) July 31, 2012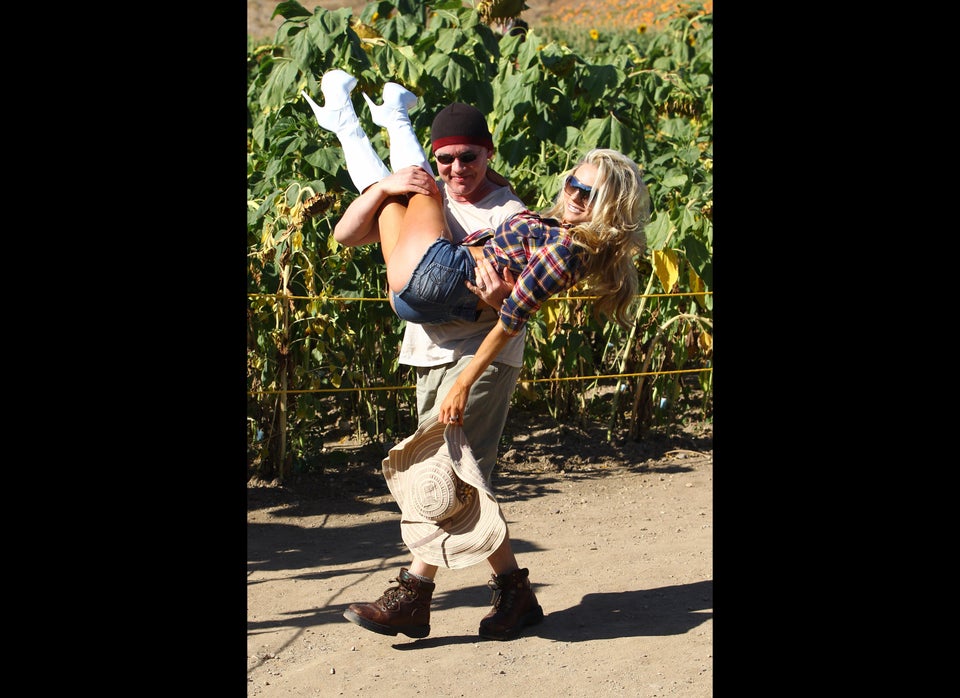 Courtney Stodden Gets Kicked Out Of A Pumpkin Patch
Popular in the Community