 Big hair, big -- and very real -- assets and a larger than life personality to match? You know who we're talking about. Courtney Stodden burst onto the scene this spring when she was given the moniker "teen bride" following her marriage to much older actor, Doug Hutchinson. So how has Stodden managed to captivate Hollywood and the rest of American in just a few short months? You tell us!
And while you're seriously pondering why it is that you just can't help but click when Stodden's name appears in your news feed, check out Courtney's road to stardom below:
October 17: Courtney's Facebook page was reinstated by the company after originally being deactivated for overt sexiness. Is it fair to say that Stodden brought sexy back to Facebook? We think yes.
October 27: Courtney's childhood photos surface, showcasing a young Stodden who was practicing her sexy poses long before she first hit the tube as "teen bride."
November 30: Courtney's husband turns down a movie role that he believed was too risque -- the film in question followed a director who seduces a teen pop star. Too close to home?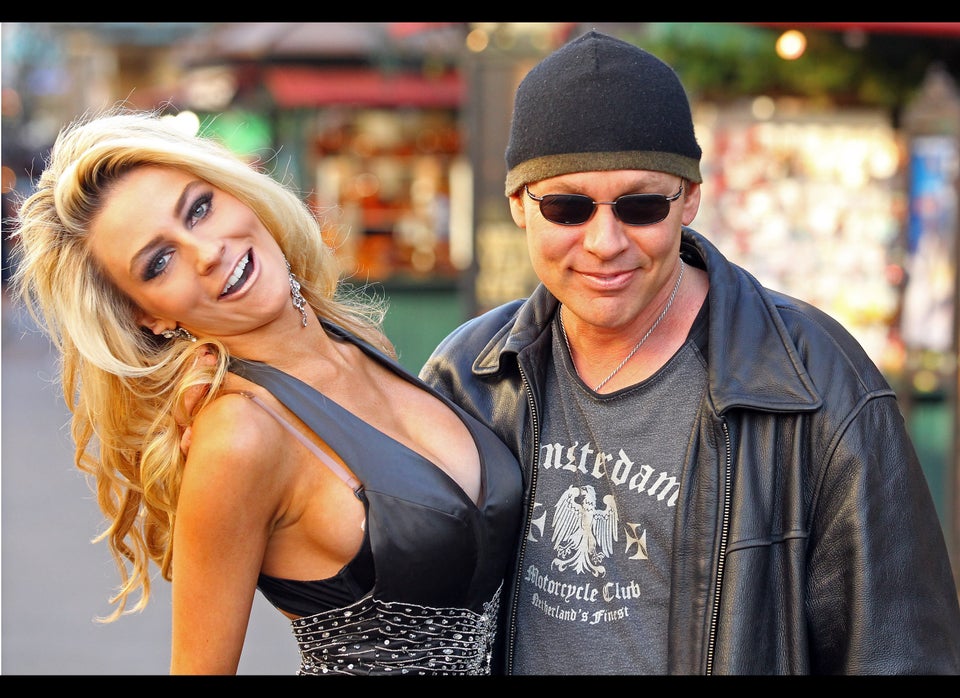 Courtney Stodden Gets Kicked Out Of A Pumpkin Patch(CLONED)