As I entered the Wynn Hotel's ballroom for The Couture Jewelry Show, my eyes were immediately drawn to the annual plethora of sparkle and shine. After three years I've learned to navigate my way through the booths to find the best of the best, while also zoning in on particular jewelry trends that could be seen throughout the upcoming year. While it is definitely a "sales" show, Couture could also be dubbed as an incubator for the futures best fashion and styles.

Besides all the sparkle, what I love most about Couture is that each collection has an artist standing behind it, literally. As you approach a booth, the artist is typically there and can explain their technique, story, and craft. They all show the same passion on day 3 as they did on day 1, which is impressive considering the successful turnout for this year's show.
Each year I've dedicated a blog post to share the pieces that relate to an overall trend for the upcoming year and I am quite excited about the variety that I saw- as you would expect, the designers continue to get more and more inventive and gold continuously remains the precious metal of choice.

Here are my 2015's best trends seen at Couture 2015:
Pearls: Slice 'em, dice 'em, hang 'em - they are making a comeback in the most unconventional way yet still maintain a classy and elegant appeal in fine jewelry.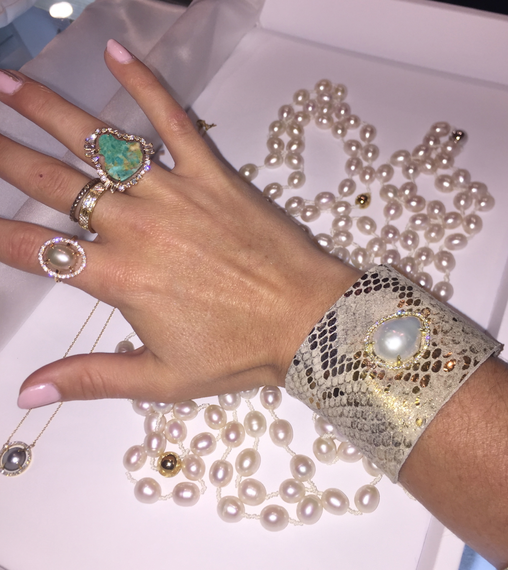 Above are just a few of my favorite pieces being done by Couture newbie Jordan Alexander Jewelry. I fell in love with the leather snakeskin cuff with a sliced pearl surrounded by 18kt and diamonds.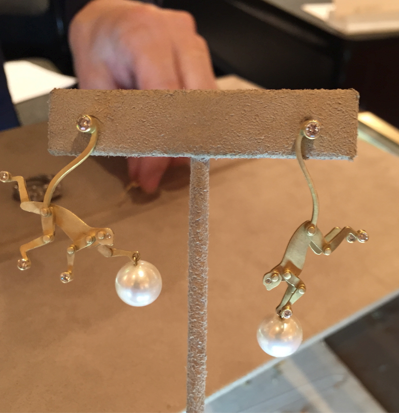 Whimsical and perfect 18kt with pearls Monkey earrings by Marc Alary
A Longer Chain: While layering and stacking has been a constant trend, I have noticed many designers elongating a single necklace to add a longer layer of necklaces.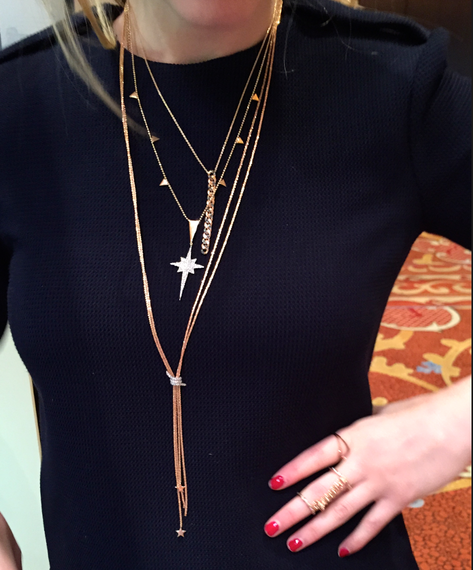 Alison Cohen, APC PR, demonstrates the ideal look wearing all Kismet by Milka.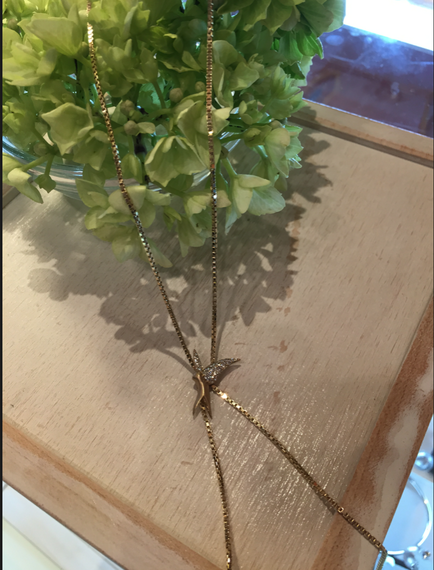 A long simple and elegant lariat in 18kt by Jade Trau.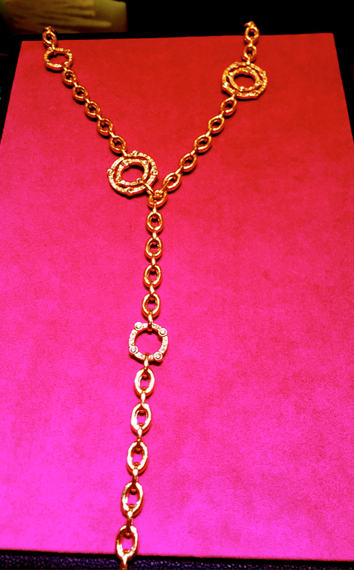 A serious piece! This 18kt necklace with diamonds is by Gumuchian. It can also transform into two pieces and be worn as a bracelet/necklace set!
Playful Pink Gemstones: Last year was the year of the fire Opals and deep blue Lapis Lazuli stones. While those gorgeous stones will never ever dare to go out of style, new light was shed on its cousin stone - the beautiful pink opal and quartz.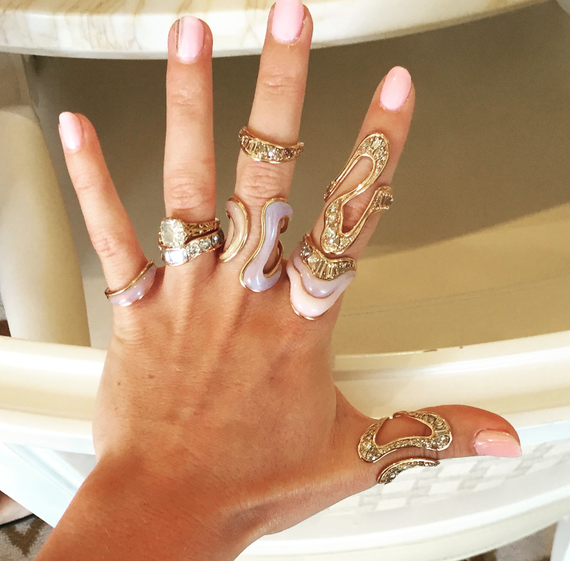 The most beautiful collection of pink rings in his well-known "fluid" design by Fernando Jorge in 18kt gold.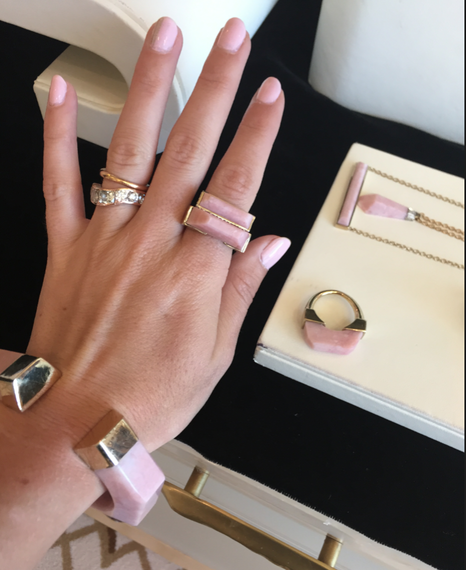 The Neverending pink opal with 14kt ring and bangle by Jade Jagger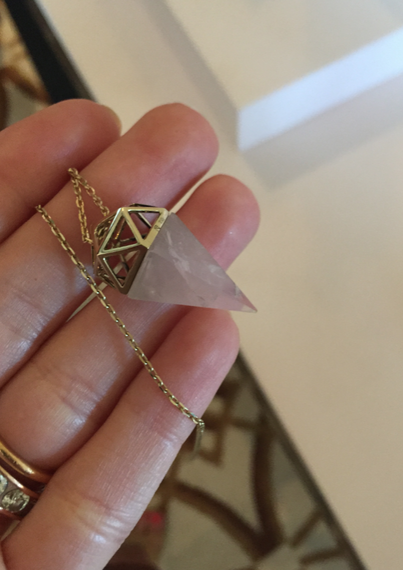 A rose quartz stone necklace by Noor Fares.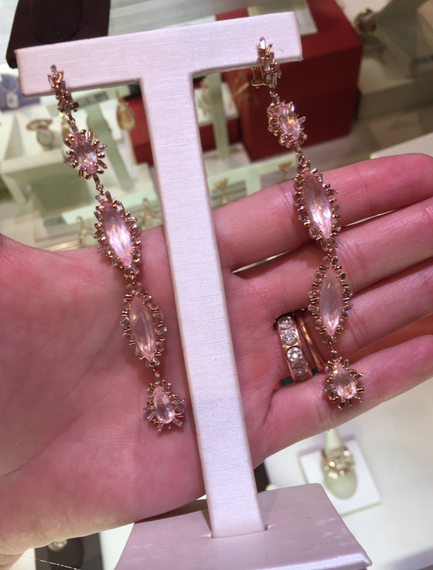 Suzanne Kalan rose quartz earrings surrounded by her signature baguette diamond design.