The shooter in Monday's deadly attack at a Nashville grade school sent messages to a former middle school classmate warning that "something bad is about to happen" minutes before carrying out the violence, the former classmate said.
"I'm planning to die today," Audrey Hale said in a message that was shared by its recipient, Averianna Patton, with Nashville station WTVF.
Hale, who signed off one message as "Audrey (Aiden)," sent Patton the Instagram messages just 15 minutes before the first 911 calls came in from the school. Hale said a prior Instagram post was "basically a suicide note" and "you'll probably hear about me on the news after I die," according to screenshots shared with the news station.
Patton said she tried to change Hale's mind, knowing that Hale, who she played basketball with in middle school, had been suicidal in the past. Hale insisted "I just need to die," according to the screenshots.
"My family doesn't know what I'm about to do," Hale's message continued. "One day this will make more sense. I've left more than enough evidence behind. But something bad is about to happen."
On the advice of her father, Patton said, she reached out to a suicide prevention help line and then the Davidson County sheriff's office. The sheriff's office instructed her to call the city's nonemergency number, and after doing that she was told someone would come out to Patton's home, she said. An officer came by several hours later, she said.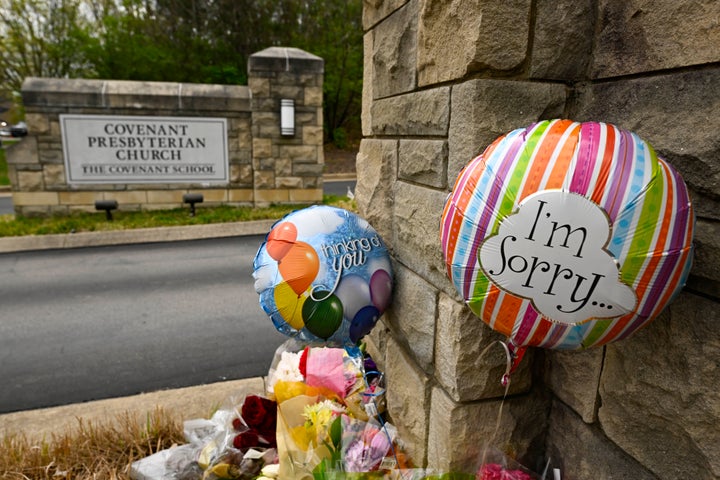 Authorities have not revealed a motive for the shooting, which left three children and three adults dead, plus the shooter, who was killed by responding officers. A search of Hale's home recovered a sawed-off shotgun, a second shotgun and other evidence, police said.
Hale had been under a doctor's care for an undisclosed emotional disorder and had not been on authorities' radar before the violence, police said.
"Writings recovered from Hale revealed that her attack was calculated and planned," police said in a release Tuesday.
When asked by CNN, Patton said she didn't know why Hale reached out to her.
"To give you a direct answer, I'm asking God the same question," she said.
Popular in the Community