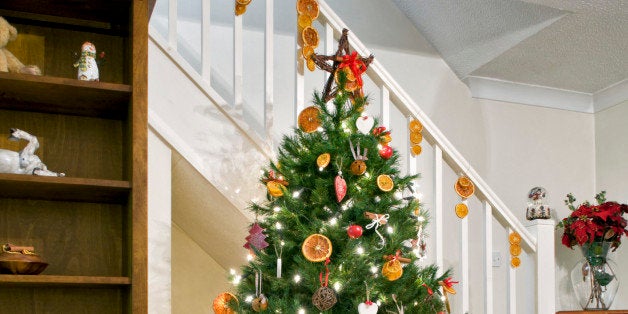 It can be hard to come up with perfect, personalized decorations for your home. Sometimes you want something a little less generic, but how do find it?
Do you shell out the money to get something professionally personalized? Or do you shell out the money for a complicated craft project?
Luckily for you, the answer is neither. We're going to show you a simple way to create perfectly personalized ornaments using basic craft supplies and your printer.
Not only will they be unique to you, but they'll also have a beautiful vintage, distressed look that takes no extra effort. After all, sometimes a slightly imperfect look makes for a much more striking project, like with this DIY wrapping paper.
:
Flat wooden discs
Acrylic gel medium
Mod Podge
Paintbrush
Ribbon
Hot glue gun
Favorite photos (printed out on normal printer paper)
Be aware that your final product will be a reverse of the original printout, so you may have to flip your photos on the computer if they include writing.
To learn how to make this incredible holiday craft, be sure to watch the video below!
Will you be giving this a try with your favorite photos? Let us know in the comments, and please SHARE!
More From LittleThings
: