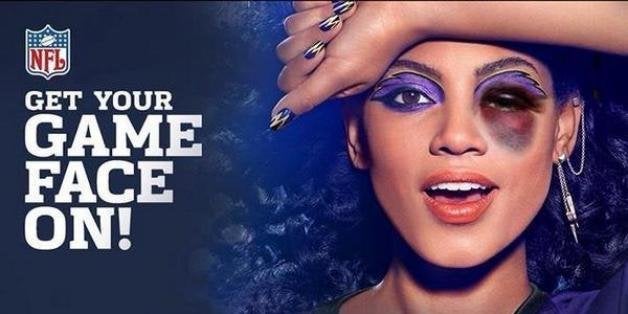 CoverGirl's slogan for the ad series -- "Get your game face on" -- was meant to encourage fans to make up their faces in the colors of their favorite team. But a version of the ad aimed at Ravens fans was unofficially edited and passed around on social media, tackling the issue of domestic violence and how the NFL has addressed it.
In CoverGirl's official ad, the model wears perfectly applied purple eye shadow, its raven feather edges outlined with black and gold. But the modified version that surfaced on Twitter shows the model's makeup marred by a dark bruise spreading out from her swollen, half-shut eye.
Here's the Photoshopped version of the ad which has been making rounds on Twitter:
And here's CoverGirl's official ad: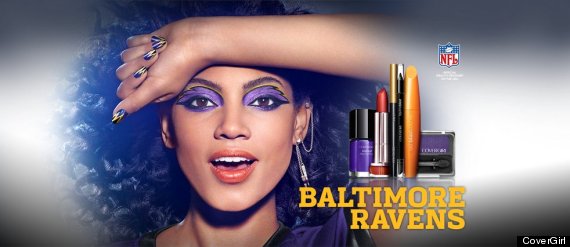 Journalist Adele Stan has been credited with creating the first version of the edited ad. The image has evolved since she posted it on Twitter over the weekend and has since gone viral.
Here's the image Stan shared: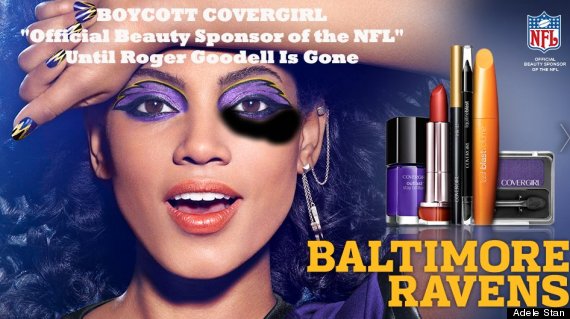 A representative for CoverGirl was not immediately available to comment.
UPDATE: Aug. 16 -- CoverGirl responded to our request for comment with this statement:
As a brand that has always supported women and stood for female empowerment, COVERGIRL believes domestic violence is completely unacceptable. We developed our NFL program to celebrate the more than 80 million female football fans. In light of recent events, we have encouraged the NFL to take swift action on their path forward to address the issue of domestic violence.
Popular in the Community