Every breast cancer survivor's journey to accept his or her post-cancer body is different. For this survivor, it took 33 years to decide she was finally ready.
Rosemary Vaughan was diagnosed with breast cancer in 1981, but it wasn't until recently that she was finally able to tackle the last stage of her recovery: accepting her identity as a survivor.
"For a long time, I was not comfortable in expressing and sharing my experiences," she told HuffPost Live's Nancy Redd. "And with the help of my family and my children, they have given me a lot of strength and comfort to be able to come out of my box."
For Vaughan, that meant covering her mastectomy scar with a nipple tattoo, a growing trend among survivors. She got tattooed just an hour before her conversation with HuffPost Live, when she sat alongside her artist Vinnie Myers and explained the joy of finally being able to accept herself.
"I've waited a long time, and I don't think back then was the time for me to have had the tattoo, my nipple tattoo," Vaughan said. "I think that this was the time for me, and I'm so excited. I can't wait to show everybody, my family [and] my children. And buy a sexy bra."
Sign up here for Live Today, HuffPost Live's new morning email that will let you know the newsmakers, celebrities and politicians joining us that day and give you the best clips from the day before!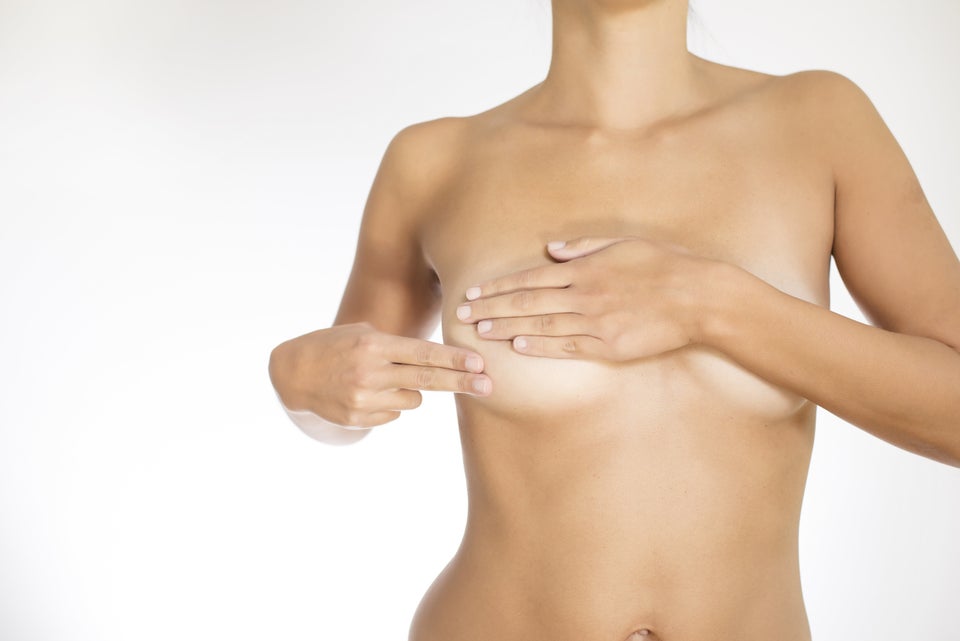 Breast Cancer Signs And Treatment