This article originally appeared on Millenation.com in June 2016

Don't think for one minute you have to shell out big bucks to enjoy live concerts this summer in NYC. You can see talented artists perform for free at events like NYC SummerStage and Make Music NY. If you are willing to dig around online sometimes paid festivals offer some free shows too. I recently had the chance to attend the Northside Festival in Brooklyn. There were talks about technology and content during the day and events at night. I attended a block party in Mccarren Park where hip-hop legend Grand Master Flash was the headlining act. Although I was super excited to witness one of the founding members of hip-hop in action, I was also very interested to check out his opening acts: Radamiz, I.O.D and Kweku Collins.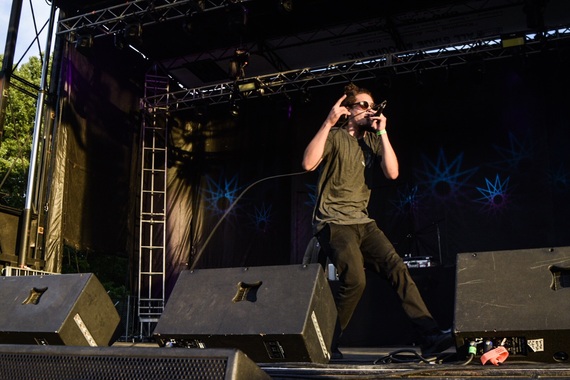 I was particularly curious to hear Kweku Collins. I had never heard his music before but his name was very familiar. His first name that is. The name Kweku means "man born on Wednesday" in Twi the language spoken by the Akan people of Ghana and the Ivory Coast. Since both of my parents are from Ghana and I too have a "day of the week" Ghanaian name (I'm Adwoa born on Monday), I was fascinated before I heard his first note.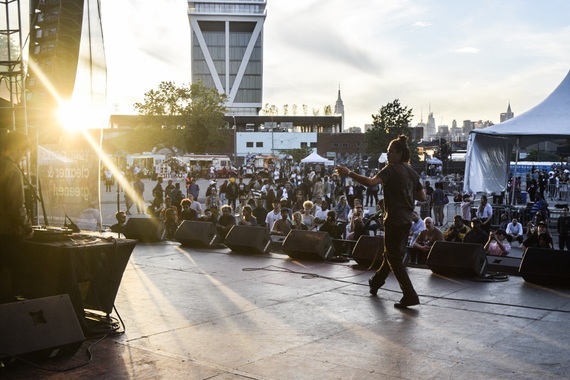 When Kweku got on stage I was immediately hooked by the full-body vibrating beats coupled by a blend of hip-hop and reggae influences. After I returned home, I listed to a few tracks and watched a video from his album Nat Love and started compiling a list of questions to ask him. I wanted to know what inspires a 19-year old from Chicago to write and produce his own music and amass a following. Kweku was kind enough to indulge my curiosities when we had the chance to talk recently.

How did you discover that you wanted to be a musician?

I've been a musician since I was baby. Before I could walk I was playing drums with my father who is also a musician. I've been very musical all my life. It transferred over after I started getting into rapping, writing, and singing. I started downloading other people's beats off YouTube it was fun and it was a great outlet for me creatively but I always felt like something wasn't there, there was a missing piece. It wasn't until I started to hone my skills as a producer and taking the knowledge that I had from my percussion background and my knowledge of traditional African rhythms and poly-rhythms that I really started to fully realize the potential of the art that I was working on. That started at 14 or 15 years old.
You mentioned African rhythms in your previous answer. I immediately noticed that your name is Ghanaian? Do you have roots in Ghana? Were you born on Wednesday?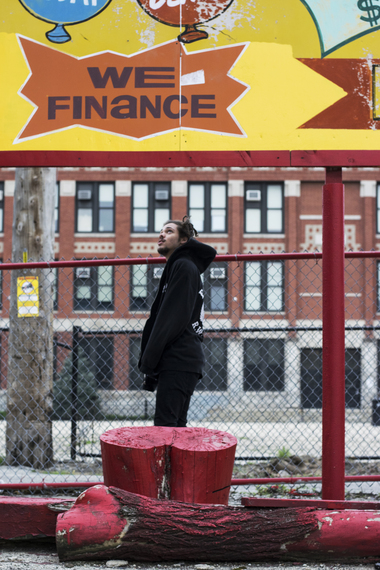 Yes! I was born on Wednesday. When my manager told me your name I was like, that's cool! My family lineage and roots are in Ghana. Some of my brothers have Ghanaian names. There is a Kwabena in there too.
The name of your first album is Nat Love. Is there any significance with the title? If so what does it mean?
My album Nat Love is derived from Nat (pronounced Nate) Love. Nat Love (who also went by the name Deadwood Dick) was a black cowboy and a writer. When I was in high school we were reading about American history past western expansion and all that stuff. Public school education for me has proven to be homogeneous almost to a fault that I couldn't really relate to a lot of the historical figures that we were talking about on a racial level and for me that is something that is a strong necessity. I read about Nat Love and I learned about what a strong black figure in history he was. He really stuck out for me and plus he is as total bad-ass. Nat Love was such a cool name to me so I just kind a ran with it. The name always resonated with me. I knew I wanted to use it for something but I didn't know what until I made the album. Then I was like oh... this is Nat Love.

Are there particular songs on this album that are extra special to you?
There's a track in the middle of the project called 130 Curbside. The song addresses gun violence in a very physical manner. This song is essentially what it was like to look a gun in the face for me. That was my experience. I think that with the shit that went down in Orlando and all the unbelievable violence that has been occurring so frequently and with every thing that is going on in Chicago, I think that this is an important song- not because I think that it can really contribute anything but I think that because it's a personal perspective on gun violence people will be able to relate to it. It also adds another dimension to the conversation.

The Rain That Wouldn't Save is that last song on the album. Honestly, for me it's the song I am most proud of. That is the one song that I can legitimately listen to and not get super twitchy and uncomfortable.
The video for Stupid Rose recently dropped. I believe every song is a story. What's the story inside of this song?
Stupid Rose is a song about the pitfalls of love particularly unrequited love. It's also about finding that missing piece in other aspects of life. So maybe things don't work out romantically but I've still got my homies, I've still got my skateboard, everything is cool because I have love in my life in other areas. That's the story in the song.
The NYC summer music session is in full swing. It's a wonderful time of year because of the eclectic mix of singer-songwriters, bands, solo acts, (and those musical art forms that can't really be placed in a box) are abundant and ripe for the picking. You can listen to Nat Love on SoundCloud and follow Kweku on Facebook, Twitter, and Instagram.
REAL LIFE. REAL NEWS. REAL VOICES.
Help us tell more of the stories that matter from voices that too often remain unheard.