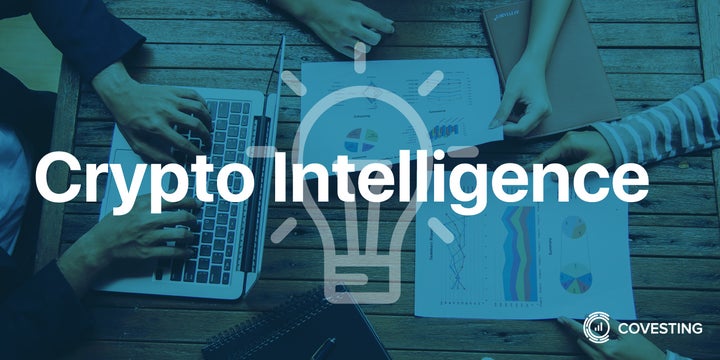 Covesting: An Overview of the New Age Trading Platform
Cryptocurrency is a form of digital currency or money that is intended to be anonymous (in many cases) and secure. It is called Cryptocurrency as it uses cryptography to track transfers and purchases. In another words, it converts the user's information into a code that is uncrackable and complex.
The entire ecosystem of cryptocurrencies is made up of diverse set of users and managers. These are instrumental in building interfaces in the crypto copy trading environments between public blockchains, the finance mechanisms and sectors of the economy — all in an effort to keep the experience hassle-free and secure for those looking to begin investing in cryptocurrency. Digital currency platforms can provide a host of services, which help in adding value to the cryptocurrency ecosystem by enabling the user to trade native currencies beyond national boundaries through public blockchains.
What is Covesting Cryptocurrency?
Launched in 2017, Covesting is a blockchain-based crypto copytrading platform built for cryptocurrency traders and investors. It allows its users to compare and search the trading performance of numerous digital asset managers who have proved their worth in the digital currency sector and copy their trades. Due to profitable trading histories, asset managers benefit from the additional income that they generate.
What is the benefit for investors? They have contentment to know that their funds are managed by the experts and professionals from the industry that have posted strong earnings results over time. The Covesting platform automates the digital asset management processes and makes investments transparent, simple, and secure.
The Covesting is headed by founder and CEO Dmitrij Pruglo. Dmitrij is a finance and investment banking specialist with more than 12 years experience in FX trading, equity markets, and derivatives.
Other members who are driving the Covesting team include Co-Founder and COO Timofej Voronin and CIO/CTO Sergey Sevantsyan.
Features and Benefits of Covesting:
For those investing in cryptocurrency, traders have the advantage to monitor their portfolio and analyze its performance. Traders can stop subscribing to a model at any given time during their invested period
Investors can trade like professionals and follow the best managers and traders to enjoy alike gains
The platform provides a safe investing option as the investor retains control of their funds at all time.
Using the Covesting platform, traders can consistently make smart and profitable investments
With the help of the platform, Traders can setup a model which fits their requirements and continue trading
When investors generate income, traders earn a success fee of 18%
Overall, the platform in an exciting innovation within the traditional trading markets and we expect there to be a great deal of attention paid to this offering over the next several quarters.
Related
Popular in the Community