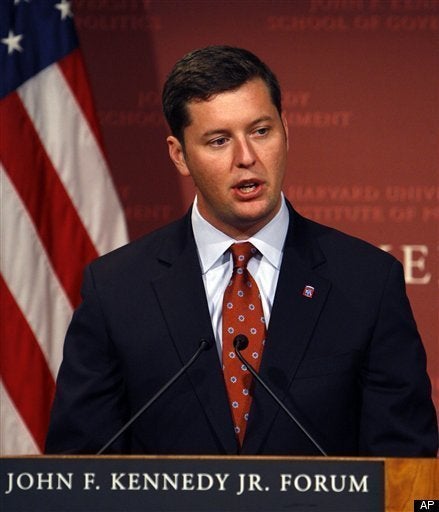 The behind-the-scenes jockeying this month for a spot on the House's most coveted committee was intense. But the spoils of power aren't what they used to be, and even the sophomore lawmaker who ultimately claimed the late Rep. John Murtha's (D-Pa.) seat on the Appropriations Committee says he's not counting on his new stature to ensure victory in November.
Rep. Patrick Murphy (D-Pa.), who squeaked into office in 2006 in a district that twice voted for George W. Bush, acknowledged that being one of the Democrats who doles out the bacon back home could be a double-edged sword, providing fodder for Republicans looking to oust him in what Democrats fear is shaping up to be an anti-incumbent, anti-Washington midterm election.
REAL LIFE. REAL NEWS. REAL VOICES.
Help us tell more of the stories that matter from voices that too often remain unheard.