 You've heard of pop art -- now feast your eyes on poop art.
The structure, on display to celebrate the Chinese calendar's Year of the Snake, was created so the small village's children could "play around and have some fun," Bopposov said. The 52-year-old father used spare dung, known as "balbalkh," from his 17 cattle. But this wasn't his first go at dung sculpting. In 2008, inspired by his military service, Bopposov crafted a dung tank, and last year, he made a "winged serpent" for the Year of the Dragon. He and his son also practice snow and ice sculpting, but dung is easier to mold in Yolba's below-zero temperatures.
The sculptures don't last through the spring, though, so townspeople don't have to worry about the smell. "Balbalkh" also doubles as a fertilizer.
Bopposov will be back at it next year.
"Guess I'll have to try to do a horse in 2014," he said, "if I can pull it off."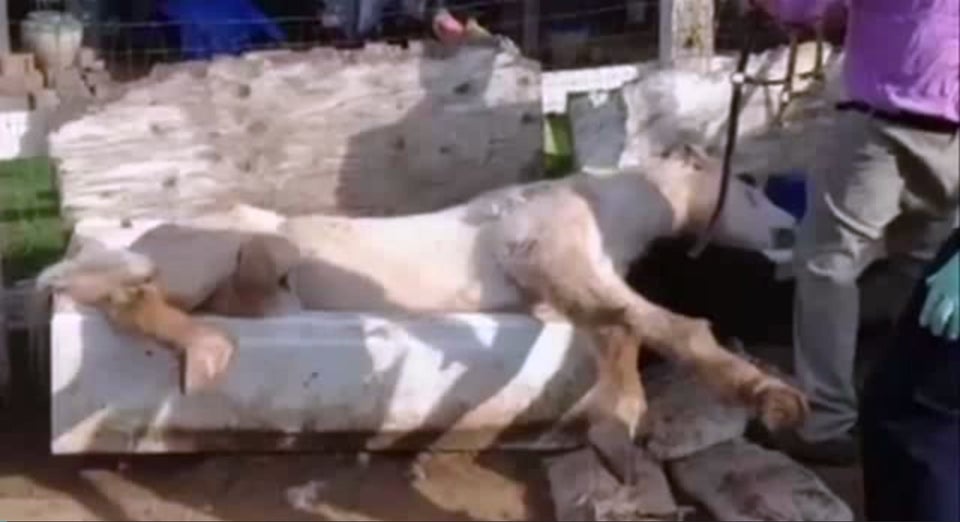 Animals In The News
Popular in the Community