A cow in Poland celebrated as an icon of freedom for her dramatic escape from slaughter has died from stress after being recaptured.
The red Limousin beef cow was caught Thursday near the village of Siestrzechowice and loaded onto a truck back to captivity, but she died during transportation, The Associated Press reports.
Workers were leading her towards a slaughterhouse-bound truck in southern Poland near Lake Nyskie. The cow fled, smashing through a metal fence and breaking the arm of a farm worker, according to the BBC. She then dove into the water and swam out to an island in the middle of the lake. There, she managed to evade capture for weeks.
In the end, it took a team of five people and three shots of sedatives to recapture her. According to the AP, had she lived, she would have been "kept" at "a local governor's farm," though it's not entirely clear what her fate would have been there.
Reports of the cow's freedom break came on the heels of stories of another rebel cow in Poland. That cow escaped from a farm in the fall and, months later, a biologist spotted her living among a herd of wild bison in the country's Bialowieza Forest.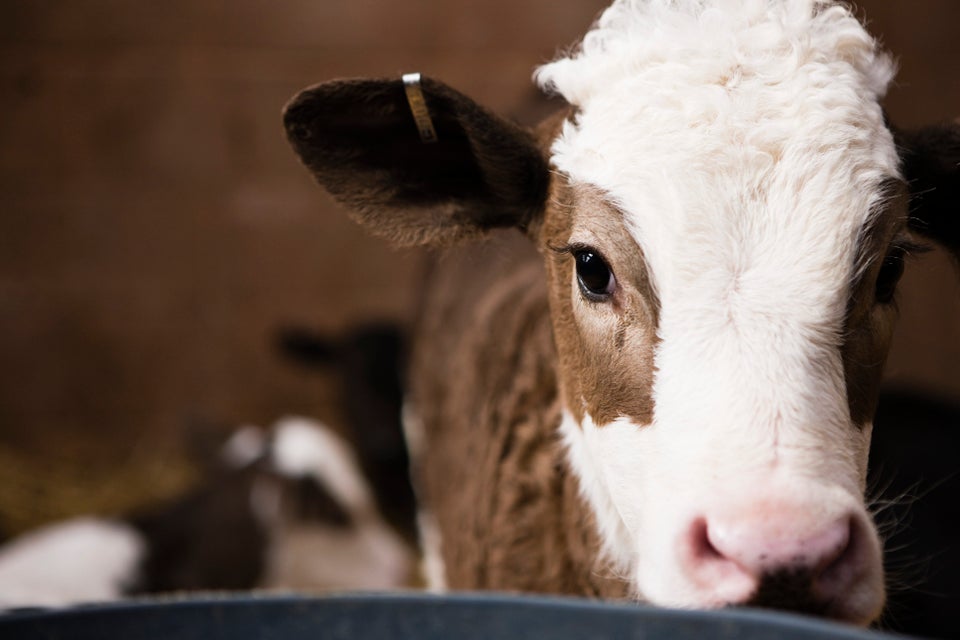 Beautiful Bovines
Popular in the Community