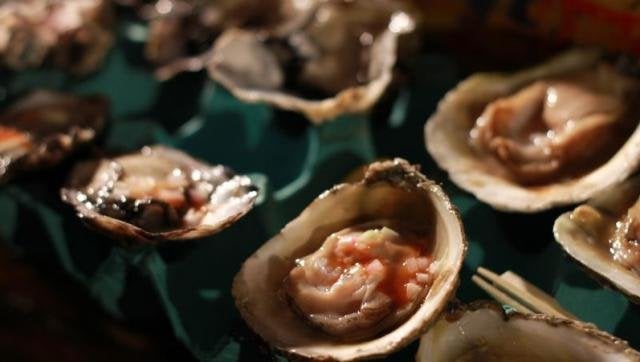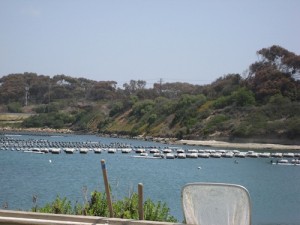 With winter upon us and the cool weather creeping in, the chowders, cioppinos, and fisherman's stews grow ever more appealing. The stars of these savory concoctions that warm the soul are usually shellfish known as bivalves -- particularly mussels and clams.
What is a bivalve? Bivalves are shellfish consisting of two hinged shells and a soft body, such as oysters, mussels, clams, and scallops. These shellfish provide a slightly sweet taste and chewy texture that perfectly compliments the crunch of farm-fresh vegetables and savory broths from which we make our favorite seafood soups and stews. Bivalves are an excellent source of low-fat protein, vitamin B12, and potassium. They can also be a responsible seafood choice!
Bivalve production is inherently sustainable because these shellfish are filter feeders, so they actually clean the water as they feed. The majority of the shellfish we consume today are farmed. Here in the U.S., we import 91 percent of our seafood. Meanwhile, U.S. producers operate under some of the most stringent environmental and food safety regulations in the world, yet domestically farmed seafood meets just 5-7 percent of the country's demand for seafood, the majority of which is oysters, mussels, and clams. We can do better! Choose American seafood.
Here in Southern California, we are fortunate to have local and responsible producers of these sweet and tender morsels, including the Carlsbad Aquafarm. The six-acre farm is tucked away in a beautiful lagoon called Agua Hediona in San Diego's North County where they have artisinally raised mussels, oysters, clams, abalone, scallops, brine shrimp, and culinary seaweed for more than 20 years.
To ensure their shellfish are of the healthiest quality, Carlsbad Aquafarm puts their product through a filtration and treatment process that involves exposure to ultraviolet light and oxygen to kill bacteria. For 44 hours prior to distribution, they are soaked in fresh water to flush out sand and foreign matter in a process called depuration.
Over the years, Carlsbad Aquafarm has produced quality shellfish that keeps local chefs and businesses coming back for more. Some of the small farm's local fans include: SlapFish, Duke's Huntington Beach and Malibu, The DoubleTree in Anaheim, Roe, and Park Hyatt Aviara. You can also find their products at Whole Foods, Sprouts, and farmer's markets throughout Southern California.
The Santa Barbara Mariculture Company is also producing healthy and responsible mussels and clams in Southern California. In the not-so-distant future, we may see similar products from Catalina Sea Farms off the coast of Huntington Beach.
If you're looking for a responsible seafood choice this winter, bring on the chowdah!
Kim Thompson is the program manager for the Seafood for the Future (SFF) program at the Aquarium of the Pacific in Long Beach, California. SFF is a nonprofit seafood advisory program dedicated to promoting healthy and responsible seafood choices in Southern California. The program works with more than 86 partner restaurants. Consumers can look for the SFF logo at participating restaurants to receive discounted admission to the Aquarium in exchange for making responsible seafood choices. Visit SeafoodForTheFuture.org to learn more about SFF partners and recommendations.