Coy Mathis, a Colorado transgender first-grader, has been stirring up debate over anti-discrimination laws since her elementary school stopped letting her use the girls' bathroom.
Mathis, who had been attending Eagleside Elementary School in Fountain, Colo., is now being home schooled. Fox31 reports that the school told them Coy's only options were to use the nurse's bathroom, the boy's bathroom or the staff bathroom.
"We've temporarily pulled her from school until we can hopefully try to get the school to understand that being able to use the girls' bathroom is a very important part of her development because it's helping her affirm that people know that she is a girl," Mathis' mother Kathryn Mathis told HuffPost Live.
Kathryn Mathis said that she and her husband have worked to be patient and understanding with Coy through this process.
"It was kind of a long process because she had been telling us for some time, and we thought, 'Well maybe it's a phase, maybe if we just confirm to her that she really is a boy?' you know, try and encourage her toward boy things, then her phase would be over maybe," Kathryn Mathis said. "So it really took a lot of learning, research on our part because she was consistently telling us the same thing, that she was a girl. So we read lots of books, we contacted lots of support groups. We contacted her pediatrician and a child psychologist and it was very lengthy. And eventually we were told that we needed to support her and how she was, and you know, how she really was."
Michael Silverman, executive director of the Transgender Legal Defense and Education Fund, said that while Coy's school had originally been very supportive, they quickly came back and told Coy's family that she would no longer be allowed to use the girls' bathroom.
"Colorado is one of the 16 states across the country that has an anti-discrimination law that protects transgender people. Of course, the downside to that statement is that there are another 24 states that don't have any protections for transgendered people," Silverman said.
"Not only does it say you can't discriminate, it says you can't discriminate in places like schools... on bathrooms it means you have to let a transgender person use the bathroom that matches who they are. In Coy's case, that means the girls' bathroom. Coy's school continues to take the position that they think that Colorado's law is unclear. There is nothing unclear about Colorado's law."
Coy presented as male at birth, but now identifies and presents as a girl. She had been attending the school since 2011, however her parents say not until January of this year had the school confronted them with this.
"They're creating a giant divide and that's a huge loss for the school because they have a really good opportunity for their students," Kathryn told Fox 31 KDVR.com. "They're using it as a way to discriminate instead."
But WPTV cites attorney W. Kelly Dude, who represents Fountain-Fort Carson School District 8, as saying there are no Colorado cases which require public schools to permit transgender students to use restrooms of the gender with which they identify thus far.
Dude added that in ruling that Coy wouldn't be allowed to use the girls' restroom, the school "took into account not only Coy but other students in the building, their parents, and the future impact a boy with male genitals using a girls' bathroom would have as Coy grew older," according to the report.
"However, I'm certain you can appreciate that as Coy grows older and his male genitals develop along with the rest of his body, at least some parents and students are likely to become uncomfortable with his continued use of the girls' restroom," Dude added.
The parents of Coy Mathis have filed a charge of discrimination with the Colorado Division of Civil Rights. They have chosen to publicize this matter by appearing on a nationally televised show with their child, sharing their point of view with national and local media, and holding a public press conference to announce the filing of the charge. The District firmly believes it has acted reasonably and fairly with respect to this issue. However, the District believes the appropriate and proper forum for discussing the issues identified in the charge is through the Division of Civil Rights process. The District is preparing a response to the charge which it will submit to the Division. Therefore, the District will not comment further on this matter out of respect for the process which the parents have initiated.
Support HuffPost
The Stakes Have Never Been Higher
Related
Before You Go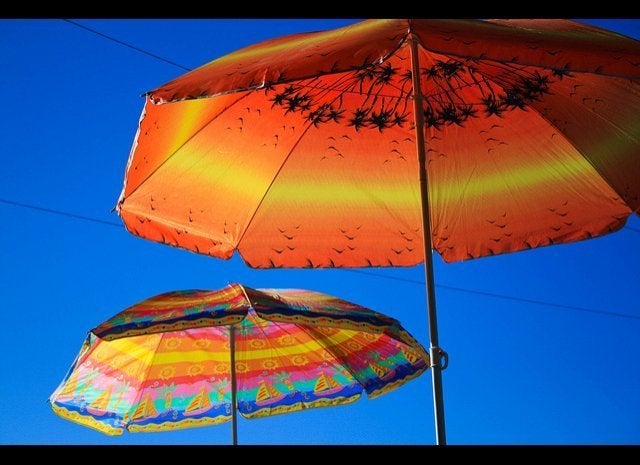 15 Things To Know About Being Transgender By Nicholas M. Teich
Popular in the Community