While winter's icy temperatures are never appreciated, there is one perk to chilly weather: cozy fashion. You know what we're talking about -- blanket scarves, fur vests, chunky sweaters, knee-high boots. The good stuff. Throw in a warm latte, a classic holiday tune and you've got yourself a winter dream.
When you're deciding what to wear this weekend, keep it cozy and dress your favorite snuggly pieces up and down depending on what your calendar has in store. Scroll through the outfits below to get inspired.
1. Faux Fur-tastic
Great for work, brunch or a casual dinner, this bundled look is as comfy as it is chic. It's also a fantastic lesson in layering. Before putting on your outerwear, try belting an oversized scarf around your sweater to mix things up. Throw on a pair of boots, grab your sunnies and step out cozy and warm.
2. Oversized And Oh-So-Comfy
There's nothing better than an oversized sweater on a chilly day. It's the next best thing when you absolutely must get out of bed but you'd rather not. Lucky for you, this cozy winter staple goes with everything and can be easily transitioned from day to night. Wear it with sneakers and a crossbody in the day, or pumps and a going-out clutch at night.
3. Cozy And Colorful
When everyone's wearing their black-white-gray winter uniform, why not shake things up with a coat in a fun color? Oversized coats are like walking around in a giant blanket all day, which makes them a must as the temperatures drop. Pair it with a turtleneck sweater, a pair of '70s flared trousers and a heeled bootie for a chic, yet simple ensemble.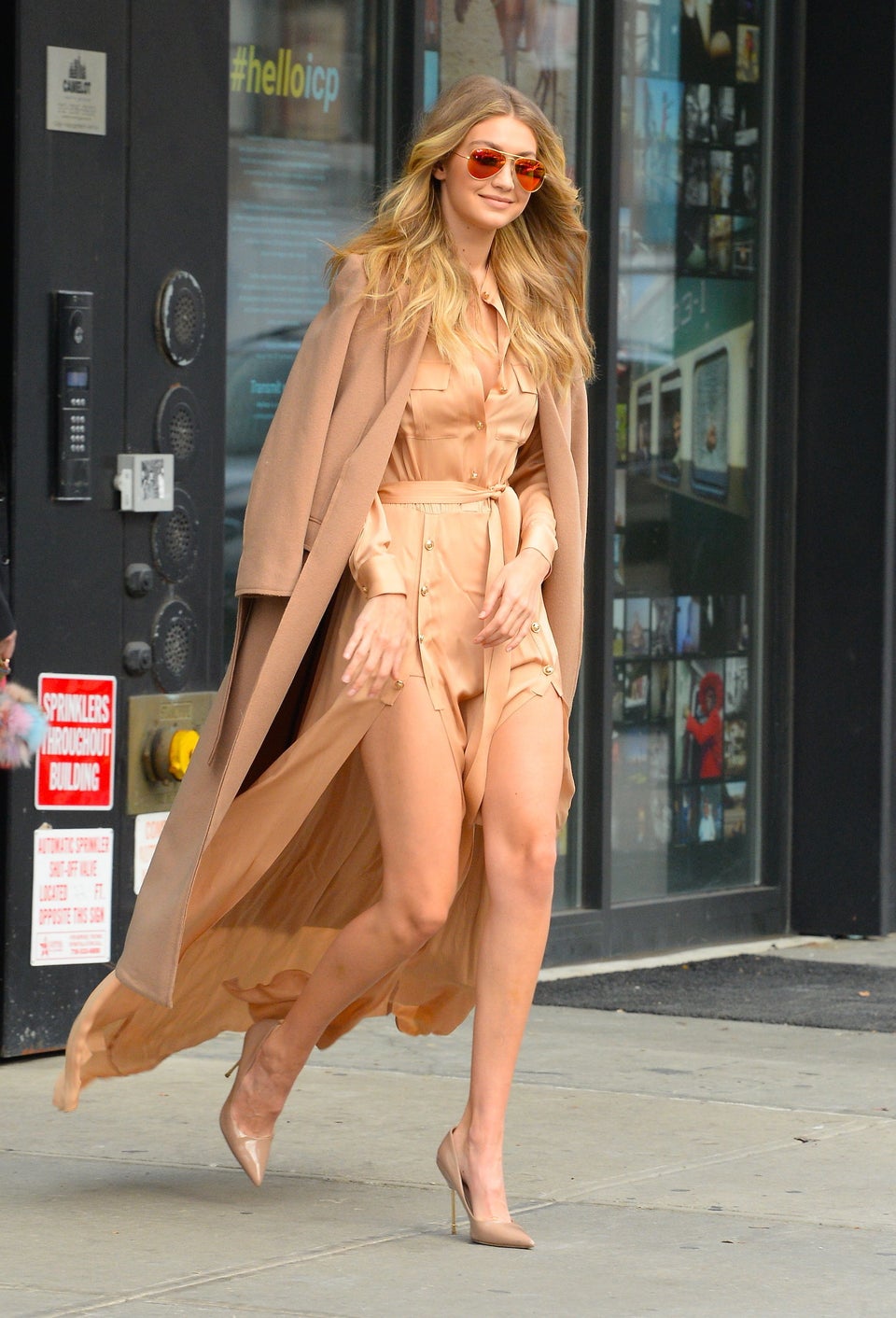 Our Favorite Looks Of 2015