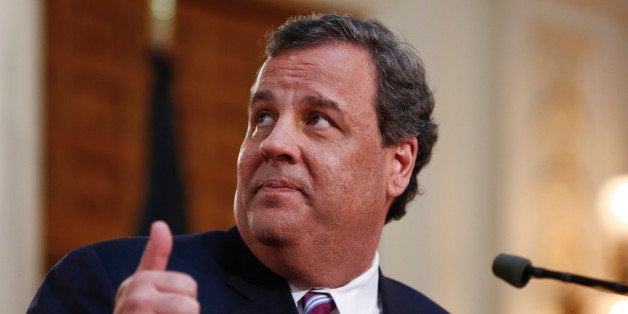 NATIONAL HARBOR, Md. -- In the basement of the Gaylord National Resort and Convention Center where this year's CPAC is being held, there are lines of booths of conservative organizations.
Usually, these booths offer a number of tchotchkes or candies or carnival games to get people to stop by, read some literature and -- if all goes well -- sign up to that group's email list. This year, stress balls are one of the more popular give-away items. The Citizens United group, for example, had a ball that promoted its upcoming movie "Hillary: The Sequel." It reads: "Hillary Dropped The Ball on Benghazi." Get it?
Another booth had a more interesting stress-relief item: a brick. Really, it was a sponge in the shape of a brick, adorned by a picture of the Democrat you most hate. Like a customized golf ball that has the face of the politician you despise most, the idea is to whack, squeeze and throw the item whenever your blood pressure demands it.
The group, Campaign Brick, is new to the CPAC scene. The person manning the booth said the conference is their "coming out party." And they were catering to big clients, not individuals, with offers like $8.00 a brick for 500-999 bricks, and a $50 setup fee.
Campaign Brick is also a non-partisan organization, the representative at the booth said. As evidence, he pointed to the list of political figures that they offer to put on your brick. And indeed, among the 10 options given, there is one Republican: New Jersey Gov. Chris Christie, whose standing with the base of the party (the CPAC crowd) has never been too secure.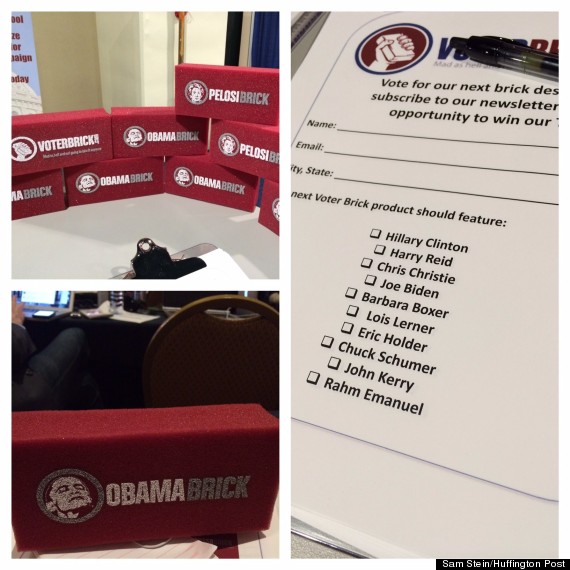 The booth worker said that the group is just responding to market demands. He also noted that if you wanted Speaker John Boehner (R-Ohio) or Senate Minority Leader Mitch McConnell (R-Ky.), they could produce those items, too.