NATIONAL HARBOR, Md. -- It's time again for the annual Conservative Political Action Conference, where social conservatives and their political heroes gather for panel discussions about guns, God and abortion.
It's also a great time for having anonymous gay sex.
Like clockwork, CPAC attendees yet again are posting personal ads on Craigslist looking for love while they're in town. Some seem harmless enough, like the "six foot one, conservative, awesome" guy looking for a conservative woman to check out the sights in D.C. Others are spicy, like the "super discreet" man interested in way more than a D.C. tour with a man. And then some are kind of sad, like the 36-year-old man from rural Indiana who needs a man -- NOW! -- and says CPAC is his "only outlet for this sort of thing."
There's at least one that has to be a joke: "@CPAC looking for my Allen West -- m4m." (For obvious reasons, we have not been able to verify the seriousness of these requests.)
We compiled all the ads we could find below. Beware, some are NSFW.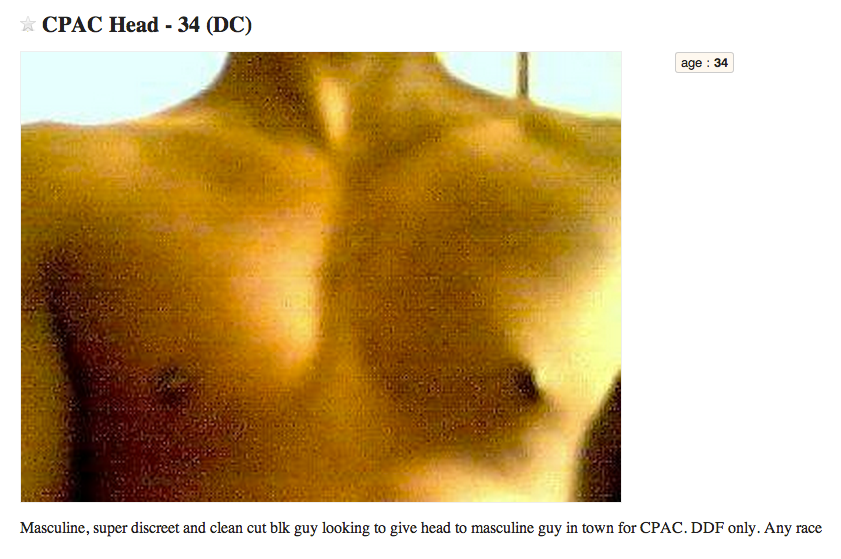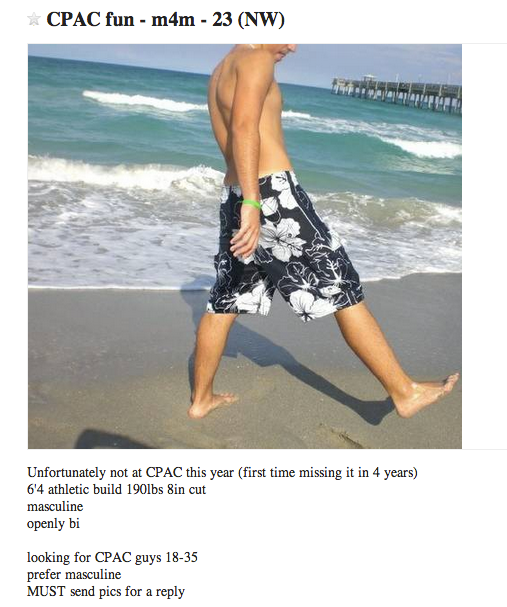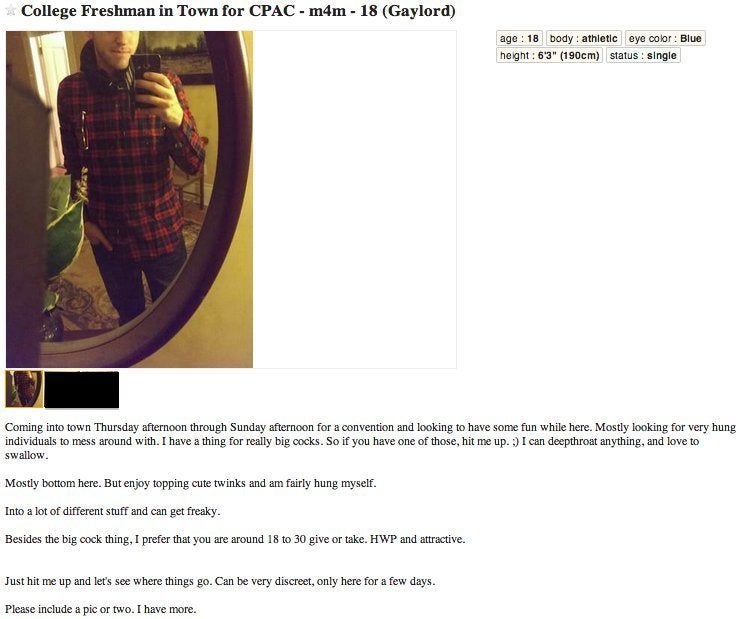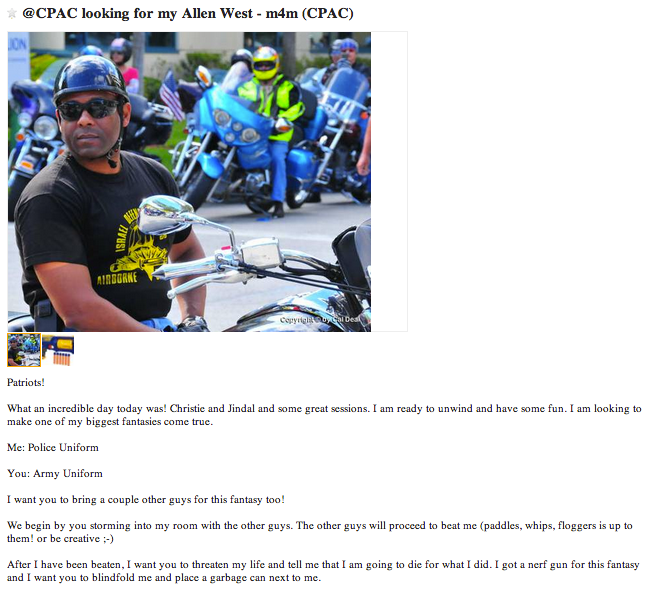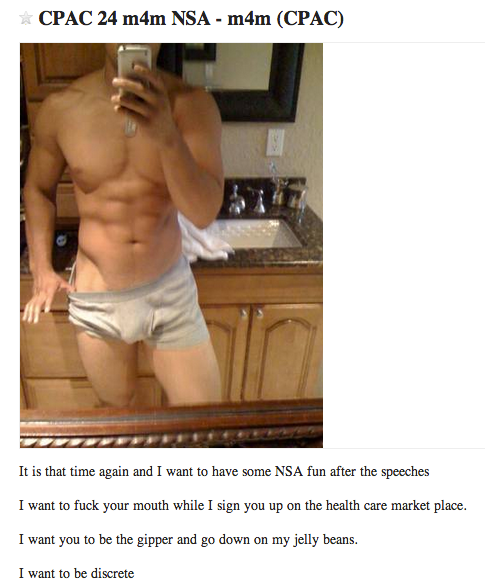 Popular in the Community