Human Events confirmed that the Republican congressman won the vote before the results were officially announced. Here's a breakdown of the numbers:
Ron Raul: 30%, Mitt Romney: 23%, Gary Johnson 6%, Chris Christie 6%, Newt Gingrich: 5%, Tim Pawlenty 4%, Michele Bachmann 4%, Mitch Daniels 4%, Sarah Palin: 3%, Herman Cain 2%, Mike Huckabee 2%, Rick Santorum 2%, John Thune 2%, Jon Huntsman 1%, Haley Barbour 1%
Paul also emerged ahead of the pack in the CPAC straw poll at last year's conference.
Fifteen big conservative names were featured on this year's ballot. Most of the candidates in the mix are believed to be mulling presidential campaigns for the next election cycle. CNN noted that New Jersey Governor Chris Christie is an exception on the list. The Garden State Republican has denied multiple times that he's considering making a run for the White House.
Former Alaska governor Sarah Palin and former Arkansas governor Mike Huckabee appeared on list, even though they were not on hand at this year's conference.
Here's a slideshow highlighting the names that appeared on this year's ballot: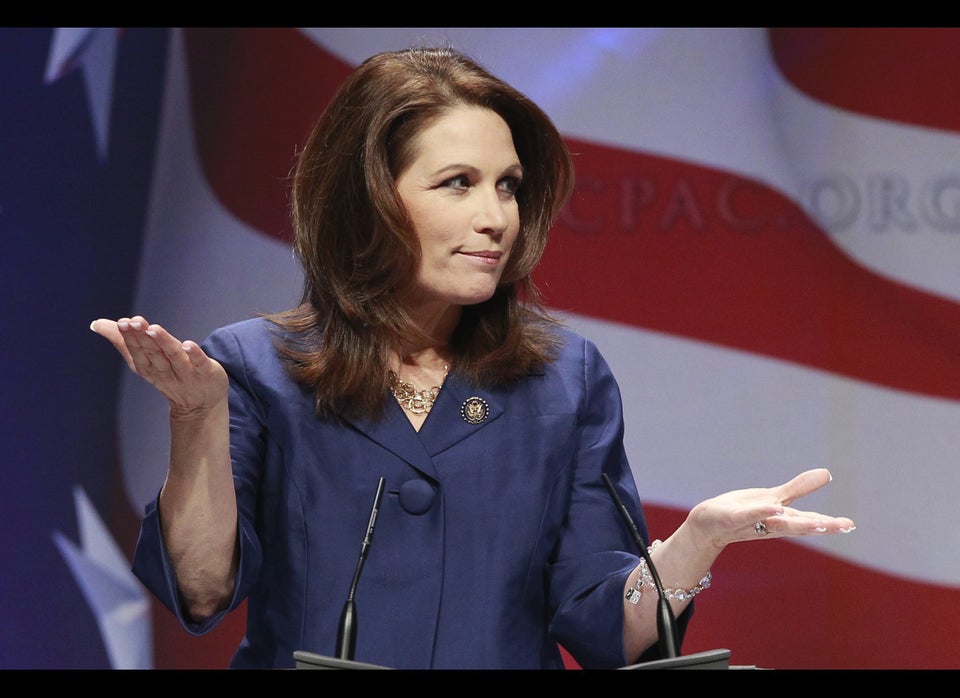 CPAC Poll: Results To Elevate One Conservative Ahead For 2012
Popular in the Community