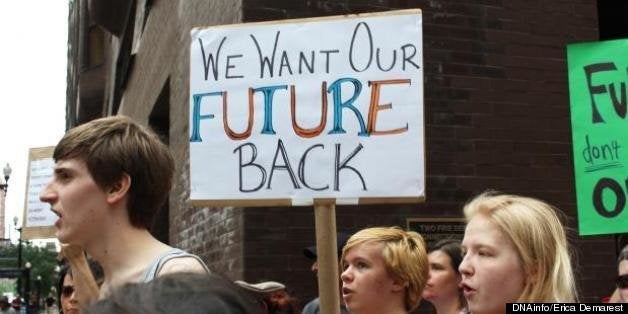 DOWNTOWN — Mayor Rahm Emanuel's recent proposal to fund a DePaul arena with TIF money was a hot topic Friday, as more than 150 parents, teachers and students marched Downtown to protest CPS budget cuts.
"We have a system that's failing in many directions … and $55 million is going to fund a stadium at a private, religious university?" said Wendy Katten, the Raise Your Hand director who helped organize Friday's protest.
"The audacity of the city to announce [something like] that as they're closing schools and slashing school budgets — we need to change the priorities of this city," Katten said.