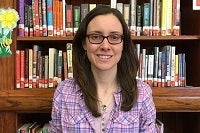 Tomorrow, I will be forced to take a furlough day instead of entering my students' grades, planning our second semester library program, and collaborating with colleagues to help improve our students' literacy skills. Instead, close to 30,000 Chicago Public School teachers, administrators, and staff members will be barred from our school buildings in the name of a misguided budget decision.
In his January email to all CPS faculty and staff, CEO Forrest Claypool emphasized the importance of preserving instructional time with students by placing four furlough days on the remaining teacher institute days of the school year. Although I am grateful we are not losing vital instructional time with our students, his decision downplays the impact of teacher professional development and fair worker compensation.
For the last three consecutive years, CPS faculty and staff have missed out on key professional development days. In 2015, then CEO Barbara Byrd-Bennett took a day in order to make up a snow day. Last year, Claypool took two days as furlough days. The four professional development days scheduled for elimination this year amount to the entirety of our teacher institute days during the rest of the school year. As a district, CPS sees the elimination of these days as a viable solution to fiscal problems and/or to use as make up days.
For around 500 public schools in our district (charter schools are not affected), teacher institute days are the only times when the whole staff can meet and learn from each other. On these days, we look at student work together, discuss whole-school disciplinary issues, hold mentoring meetings between veteran and new teachers, and use data to determine next steps for our students. We also collaborate to plan for the next semester.
There is ample evidence to show the impact professional development has on students. In 2010, the Stanford Center for Opportunity Policy in Education released survey results that concluded that U.S. teachers spend less time with their peers in professional development than teachers in countries where students out-perform American students. Omitting 32 professional development hours for CPS educators does little to help close the achievement gap to other districts in our state and nation.
Unfair compensation and district instability, both effects of furlough days, add to teacher and principal turnover rates which have a direct impact on our students. Last school year, during contentious contract negotiation, over 50 principals left CPS. In 2014, Chicago Catalyst reported that Chicago's annual teacher turnover rate is 18%, a rate higher than most districts in Illinois. Actions like furlough days cause teachers, staff, and principals to look to more stable districts outside of CPS. Fair compensation also comes into play as the four furlough days amount to around a 2% pay cut. This is the exact raise amount promised to teachers through the contract upon which the Chicago Teacher's Union and the Chicago Board of Education just agreed.
Critics may argue that furlough days are better than layoffs or taking away student attendance days, but this argument is not solutions-minded. All three actions are punitive to our staff and ultimately our students. Mr. Claypool and Mayor Emanuel need to think like CPS teachers, principals, and staff who often go above and beyond for Chicago students with very few funds or resources at our disposal.
Across the city, my colleagues and I fundraise in innovative ways to provide our students with technology and necessary textbooks for learning, obtain uniforms for our student athletes, fill our library shelves with books, and create meaningful extra-curricular events for students when faced with a shoe-string budget. We have a sufficient and effective back-up plan when our copiers break down. During furlough days we work from home, unpaid when our school doors are closed.
Well-connected leaders Claypool and Emanuel should use their connections to do the same for teachers as we do for our students. They must provide for professional development and compensation equitable to that of staff members in other districts. I urge Claypool and Emanuel to be innovative rather than punitive when it comes to education funding. Reinstating our professional development days will help to stabilize our district and ensure that our educators have the time we need to work together for the improvement of Chicago students.
Gina Caneva is a 13-year Chicago Public Schools veteran who works as a teacher-librarian and Writing Center Director at Lindblom Math and Science Academy. She is a National Board Certified teacher and Teach Plus Teaching Policy Fellowship alum.
Popular in the Community