"Every child in every community deserves a high-quality education in a safe learning environment with rich and robust investments that will give them all the tools they need to be successful in school and throughout life," Byrd-Bennett said in a statement.
The plan includes five strategic "pillars," though it's the last pillar — "Sound fiscal, operational and accountability systems" — that has some district employees on edge.
On Friday, the Philadelphia School District notified more than 3,000 employees of layoffs after it decided to close 24 schools and convert three more into charters back in March, the Sun-Times reports. CPS teachers are paying close attention to what that could mean within their own ranks.
Potter told Fox that, based on the city's deficit and jobs lost due to school closings, the city could see 6,000 layoffs in all; last school year, CPS recorded 41,498 employees.
"There seems to be a disturbing notion that our kids aren't worth spending the money on, let's just cut back their services," Jackson said. "We're seeing that in Chicago. We're definitely seeing that here. And we're of course watching what's happening in Chicago."
CTU President Karen Lewis blasted the plan in a statement Monday.
"Our schools communities do not lack inspiration, they lack revenue," Lewis said. "It doesn't matter what new initiatives CPS concocts from year to year if it has no way to appropriately fund them (i.e., the longer school day). Chicago has to break its addiction to tax-breaks and find ways to generate revenue for our schools," Lewis said.
"This so-called five-year plan is once again done in the silo of CPS without any stakeholders at the table. It is still widely driven by testing and a complete lack of democracy."
Related
Before You Go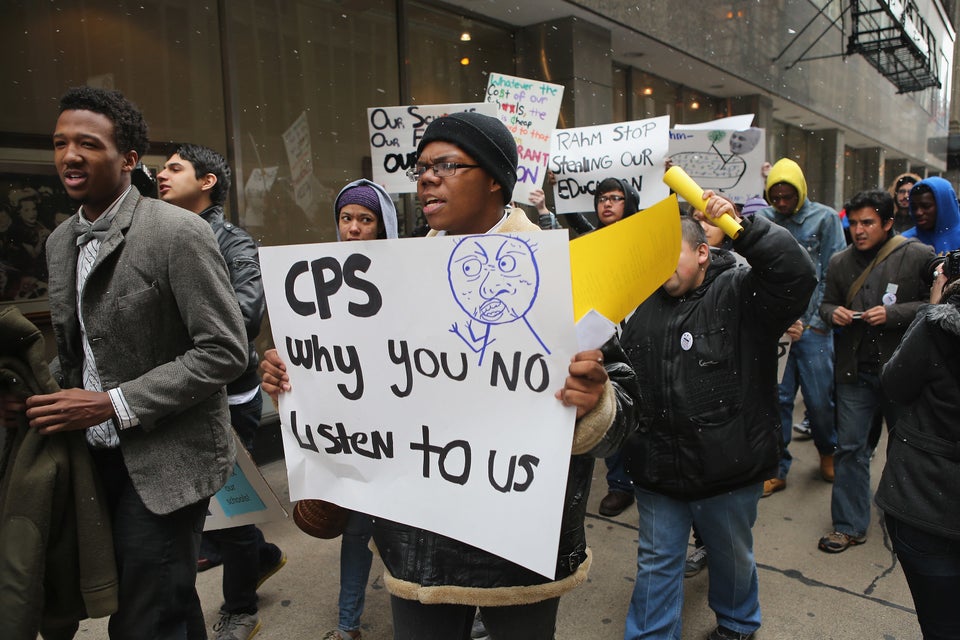 Chicago School Closings
Popular in the Community