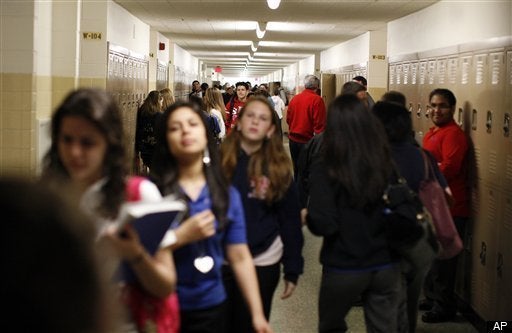 Filed under "District Initiatives" on the main CPS website and accessible at www.cps.edu/longerday, the new page tackles "the five biggest misconceptions about the longer school day," which is directed at educators and addresses concerns including "my union won't support me if I vote yes" and "I won't be able to earn overtime." A "Fact Check" section debunks "rumors" about the waiver process. Recent news updates herald the successes of the pilot program and celebrate schools that have signed on to add 90 minutes of classroom time, and as do links to research supporting longer schooldays.
The site also features an "idea board for community members to offer suggestions for resolving the conflict between the city and the teachers union, which can be voted up or down and are ranked by popularity.
"We built this page as a resource for parents, teachers and all Chicagoans who want to learn more about our efforts to provide an additional 90 minutes of instruction to our kids this year through the Longer School Day Pioneer Program," Chicago Public Schools CEO Jean-Claude Brizard said said in a statement. "We also intend for it to serve as a source of discussion and dialogue among Chicagoans so we can gather their input as we work with schools on structuring the longer school day city-wide next school year."
(See Jean-Claude Brizard's video welcome to the new page below)
Brizard also encouraged Chicagoans to e-mail him with questions or suggestions about the longer day pilot at longerday@cps.k12.il.us.
Nine public schools have signed on to the contentious initiative, which extends the official school day, cutting into hours that would previously count as overtime. Teachers at schools participating in the pilot program will earn a two percent raise, and schools net $150,000 if they start the program in September and $75,000 for signing on in January.
The CTU has been reticent to agree to the longer day before the current teacher contracts expire June 30, so there is more room for negotiation to make the change work for teachers who stand to be overextended, CTU President Karen Lewis told the Sun-Times.
WATCH: Jean-Claude Brizard's video welcoming visitors and explaining the new site:
Related
Popular in the Community