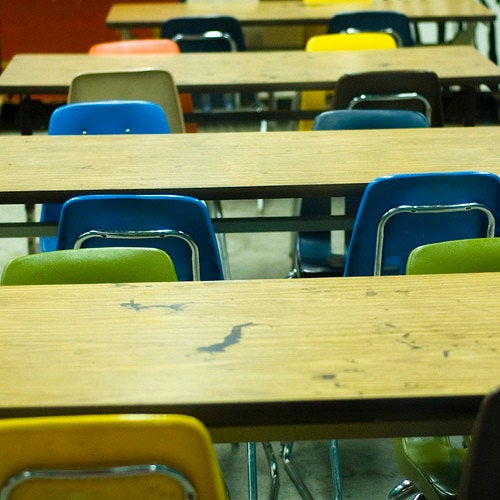 Update: The Chicago Teacher's Union rejected Schools chief Jean Claude Brizard's proposal to give teachers a 2 percent raise in exchange for working a longer school day.
"We fully support a better, smarter school day for our children but teachers are now being asked to work 29 percent longer for only a 2 percent pay increase," Lewis said in a written statement. "To that we say thanks but no thanks."
Read more about the union response here.
The Chicago Board of Education unanimously approved a budget late Wednesday afternoon that includes a property tax hike for homeowners, ABC7 News reports.
Wednesday's 7-0 vote on next year's $5.9 billion budget means residents with a $250,000 home would pay about $84 more in property taxes each year, according to ABC7 News. The board hopes this will help close the $712 million budget gap facing the fiscal year 2012.
The property tax increase is expected to bring in $150 million, cushioning the blow of the $15 million price tag on the elementary teacher raise, the Chicago Sun-Times reports.
Emanuel continued efforts to mobilize the public at a breakfast prayer meeting organized by the Chicago Public Schools Office of Faith-Based Initiatives Thursday, where he encouraged a group of 200 pastors to speak about the need for a longer school day in their sermons this Sunday, the Sun-Times reports.
"The power of your words" could help him Emanuel achieve his education goals, he said Thursday morning, according to the Sun-Times.
Related
Popular in the Community