Just days after the Chicago Public School district revealed its list of 54 school closings — plus six turnaround schools and 11 consolidations — students have taken to the streets in protest.
(Watch the HuffPost Live segment above for more on how school closures track with areas of high crime.)
One-time U.S. Department of Education Classroom Teaching Ambassador Fellow and Chicago high school teacher Xiann Barrett blasted the mayor as well during a HuffPost Live segment Monday.
"We're talking about a mayor who was elected with over ten million dollars from the richest suburbs outside the city of Chicago, coming in and dictating the communities over the voices of tens of thousands of parents and students," Barrett said. "I don't think saying those parents and students don't know their schools are no good is a responsible reaction. It smacks of paternalism."
The students are backing a moratorium on school closings, according to Fox, and were particularly concerned over upticks in violence, neighborhood instability and larger class sizes they feel would result from the closures.
"Schools merging with each other force even more students into compact classrooms under one instructor," Sturgess said. "Students will now receive even less individual attention, sending them to high school without being able to...solve simple math problems."
Related
Before You Go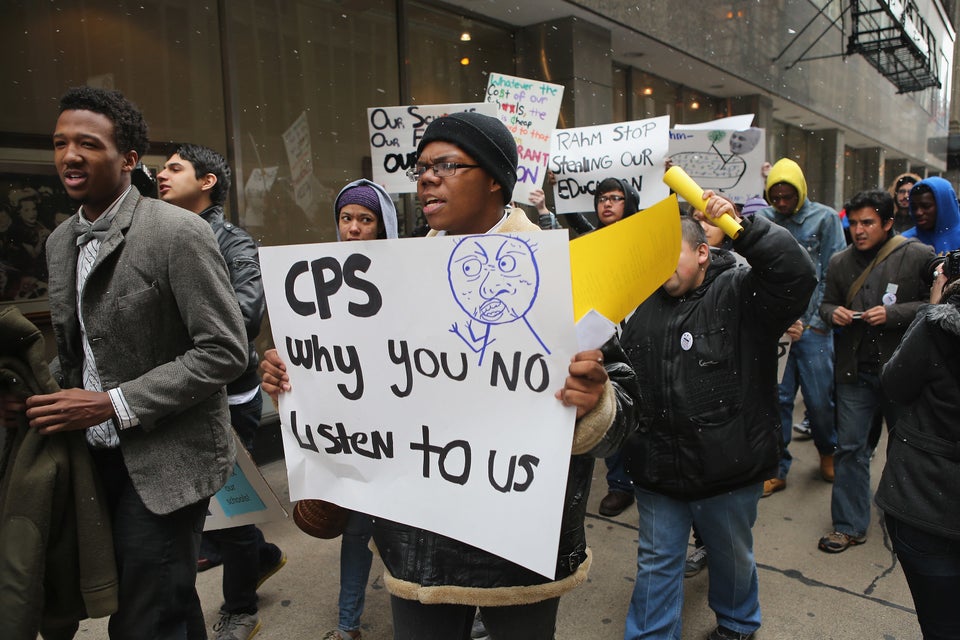 Chicago School Closings
Popular in the Community